Unlocking the Business Value of Communities of Practice
Communities strengthen collaboration, break down silos, and boost productivity. In our time developing and nurturing technical communities online at Stack Overflow, we've seen firsthand how people contribute and participate more when they feel a sense of belonging and responsibility to a community. These same principles can strengthen teams in your organization by introducing communities of practice.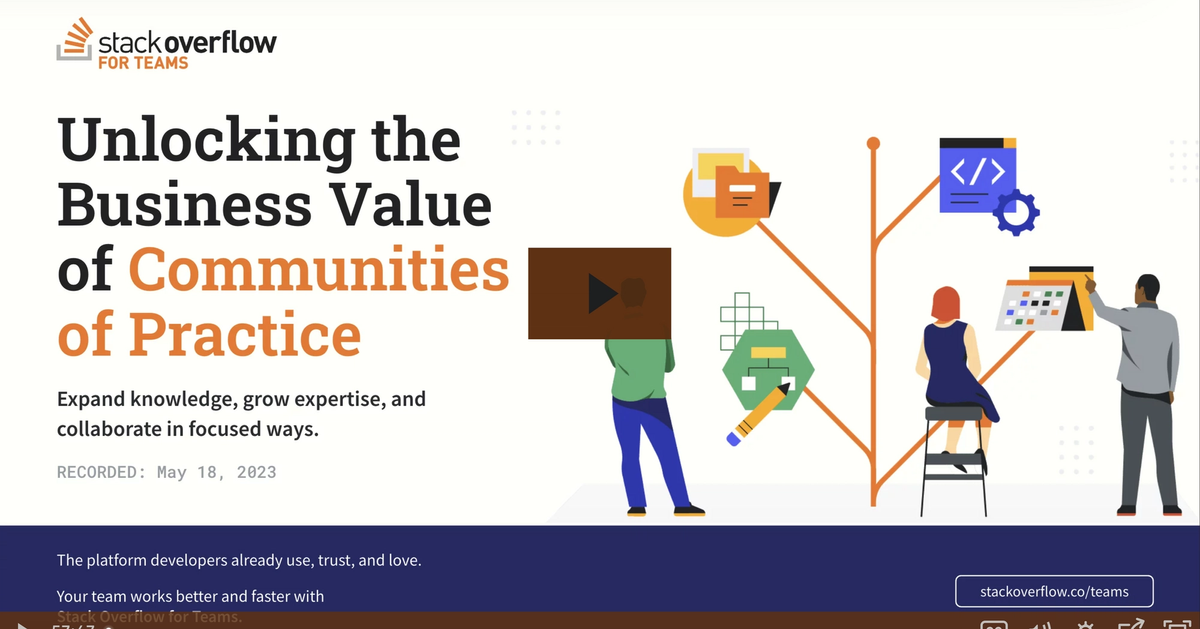 During this recorded session, we discuss how organizations of all sizes can build strong internal communities that foster collective learning, calling upon our experience nurturing online communities for the last 15 years at Stack Overflow.
In this session, we cover:
The fundamentals of communities of practice
The benefits of communities of practice and why they matter
Why communities of practice fail and how to help yours succeed
How to integrate and nurture communities in your organization
We also preview the Communities feature in Stack Overflow for Teams that helps users find, connect, and share knowledge about the subjects they care about.