The Playbook to Unlock the Business Value of Communities of Practice
Great tech cultures are built on communities of practice where people can share what they know, find out what they don't, and learn from one another. Learn how to develop, integrate, and nurture communities of practice in your organization.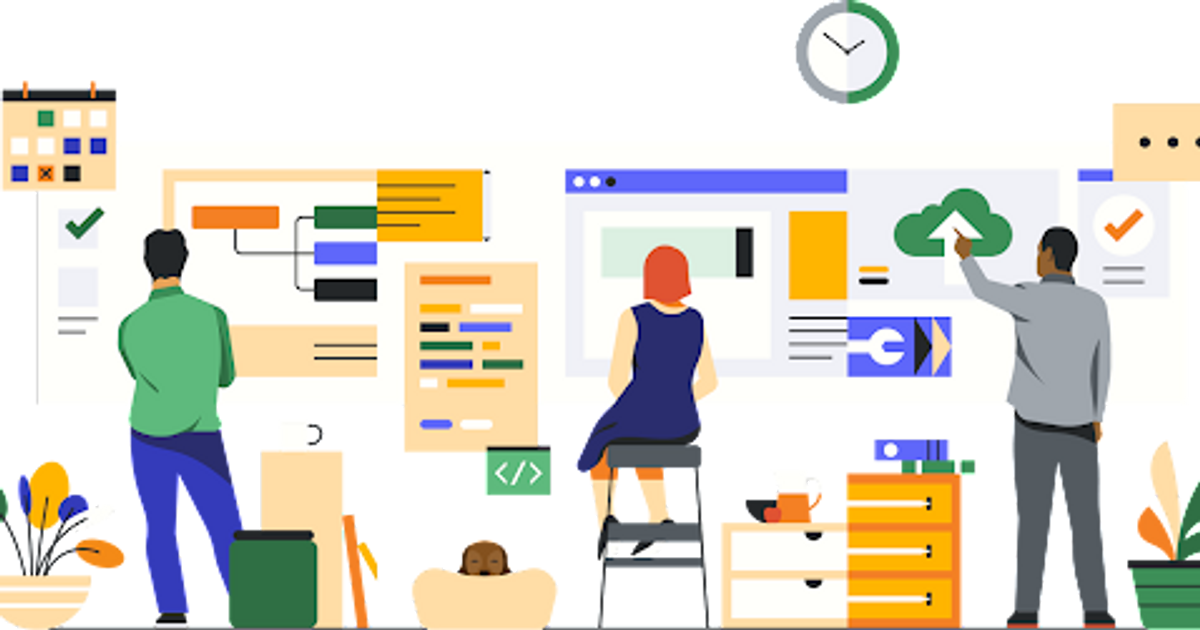 Unlocking the Business Value of Communities of Practice
Bring people and knowledge together around a specific domain to share valuable resources and collaborate in focused ways.
Introduction
At Stack Overflow, we work to enable organizations of all sizes to build strong, dynamic internal communities that foster collective learning. We know that great engineering cultures are built on communities of practice where people can share what they know, find out what they don't, and learn from one another.
We understand that a successful Agile and DevOps practice requires more than tooling: it demands a culture that supports the collection and distribution of knowledge, more cross-team collaboration, and the breakdown of silos that impede collaboration and communication. That's why Stack Overflow was named a Sample Vendor in the 2022 Gartner® Hype Cycle™ for Agile and DevOps for Communities of Practice.
What are communities of practice?
Communities of Practice (CoP) are self-directed groups united around a common interest: "groups of people who share a concern or a passion for something they do and learn how to do it better as they interact regularly," according to one formal definition.
We think of communities as ​​self-organizing, bottom-up groups that bring people and content together around a specific topic or theme to share valuable resources and collaborate in focused ways, surfacing relevant activity and deepening a sense of belonging within the organization.
Here, we'll explain the business value of communities of practice and how you can start building and leveraging them at your organization.
Why do communities of practice matter?
Fostering communities of practice benefits the whole organization. These communities:
Break down silos and encourage cross-functional collaboration
Collect and distribute knowledge
Build trust and confidence among employees
Promote diversity, inclusion, and belonging
Break down silos and encourage cross-functional collaboration
Communities of practice allow users across teams to connect, share experiences, and leverage their collective expertise to solve meaningful problems. With the help of the community, users can discover valuable content and create relevant—not necessarily obvious—connections. They then build on those connections to fix issues and create reusable knowledge.
Collect and distribute knowledge
Communities of practice help capture knowledge across an organization and disseminate that knowledge to people when they need it.
Enable autonomy
With communities of practice, employees can self-serve answers to their questions, expediting onboarding for new hires and helping people upskill/reskill quickly.
Build trust and confidence among employees
By enabling them to self-serve the knowledge they need to move past roadblocks independently, communities of practice give employees the confidence to take on greater risks and responsibilities than they might otherwise feel capable of—yielding breakthroughs and solutions that benefit the entire organization.
Increase innovation
Communities of practice help surface and spotlight the best ideas, while open lines of communication encourage productive collaboration that leads to fresh solutions and new product offerings.
Promote diversity, inclusion, and belonging
Communities of practice can increase a sense of belonging at work by connecting employees across shared interests, affinities, or identities.
By enabling employees to connect, leverage collective knowledge, and work together to solve problems, communities can strengthen a sense of belonging, reduce duplicate efforts, and identify efficient solutions.
How can you develop, integrate, and nurture communities in your organization?
Establishing some product-agnostic best practices can help you develop and cultivate communities that deliver business value. Communities of practice should:
Be built around a clear objective, purpose, or theme
Share knowledge freely
Have open membership and be capable of self-organization
Engage in regular communication
Before anything else can happen, you need a space for communities to gather, take root, and spread knowledge. That's where having a dedicated platform for communities becomes valuable: employees have one place to go to learn from one another, share their experiences, and work together on new solutions, all while capturing and preserving their knowledge for the benefit of the entire organization.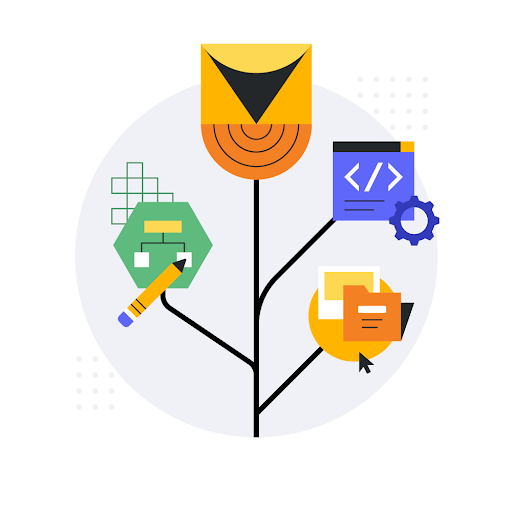 Introducing Communities on Stack Overflow for Teams
Stack Overflow has a long history of enabling technical communities globally and within private organizations. Stack Overflow for Teams empowers colleagues to capture and share information company-wide with features like focused Q&As, easily navigable tags, and long-form Articles. Sometimes, however, an entire Teams instance might be too broad for a group that wants to huddle around a specific topic or need, whether it's a technology, project, affinity, or skill set that brings them together.
That's why we created Communities on Stack Overflow for Teams: self-organizing, bottom-up groups that help colleagues connect across projects, interests, and needs.
Communities bring together subject matter experts and general users, with open membership. Team members can create, seek out, and join Communities that focus on and align with their interests and topic areas. The Community aggregates knowledge from across the Teams instance based on the tags chosen for the Community. Administrators have the option to choose who can create Communities for your Teams site, and once created, Communities are open for anyone to join.
Communities help users keep a pulse on activity around their area of interest so they know what's trending, who's sharing new knowledge, and where there's an opportunity to contribute or learn. In this way, Communities act as a landing page for users' top interests in their Teams instance. Communities also help users find subject matter experts across their chosen tags in one place, with fewer steps and even when those tags might not normally appear on the same piece of content. By narrowing the scope of your Teams instance, Communities can encourage users to more easily and confidently engage with the platform.
Communities in action
Communities often come together around a specific technical topic, tooling, special interest, or affinity. They can also center around a specific product or line of business with a primary focus on cross-functional collaboration.
Here are some examples of how you can use Communities to drive specific outcomes for your organization:
Onboarding
Get new hires up to speed fast with a central location where they can access onboarding resources, get answers to their questions, and easily connect with their new colleagues. Particularly with remote hires and hybrid work environments, this can reinforce the organization's learning culture.
This type of Community could make use of structured Collections that follow a new hire's first day, first week, systems and processes to learn, or other topics.
Who might join: New hires, employees switching roles or teams, mentors who assist, HR or People Team representatives.
Outcomes: According to the Forrester Total Economic Impact of Stack Overflow for Teams study, Teams can expedite new hire onboarding by 9%. Now with Communities, new employees will more easily recognize subject matter experts, form connections across departments, and feel like part of the team faster. 
Specialized Collaboration
For specific projects involving cross-functional teams, like a cloud migration or a product platform project, Communities enable highly targeted collaboration and problem-solving that help you reach a solution faster. Communities also help build trust in the organization's collective knowledge and skills, giving members the confidence to take on greater risks than they may have as individuals or through traditional team structure.
Throughout the project, Community members can quickly find the knowledge they need and connect with their peers. After the project wraps up, the original questions, answers, Articles, and Collections remain accessible to the rest of the Team and help preserve historical knowledge without the need to migrate anything from the Community.
Who might join: Cross-functional teams working towards a common outcome, including engineers, project managers, product managers, marketing, and support.
Outcomes: Maintain transparency throughout the project, increase operational efficiency, connect members across teams and break down knowledge silos, aggregate content that is related but does not always share the same tag, and enable more self-sufficient work. 
Support
For both internal (IT) and external (customer support) support, Communities connect support engineers with the problem-solving and process-building tools they need to increase ticket deflection, speed-to-resolution, and customer satisfaction. For example, support engineers in their Community may include a defined set of workflows and instructions for onboarding team members, reinforcing best practices, and reducing rework. Because membership is open, different perspectives and experiences from across teams can help support staff find the best solutions and create documentation for core issues and edge cases.
Who might join: Support teams, escalation teams, Infosec
Outcomes: Enable autonomy for both support engineers and internal customers, find answers faster, identify SMEs, increase ticket deflection, and improve speed-to-resolution.
Areas of practice and specialized knowledge curation
Gather birds of a feather in a central space where they can learn, share, and discover best practices and standards to advance their skills in specific technical areas like CI/CD, DevOps, AI/ML, API Platform, enterprise architecture, or data science. Communities also help employees build valuable connections by encouraging them to spend time with colleagues with common interests and shared goals.
Who might join: Engineering teams, product teams, analysts
Outcomes: Create opportunities for employees to develop professional capabilities that align with organizational needs, and increase employee engagement and retention.
Affinity groups
Help employees feel they belong at work and give them the support they need to reach their full potential by connecting them across shared interests, affinities, or identities. This might include interests like accessibility or neurodivergence and identity-based groups like women in tech. Communities help you curate content and other resources relevant to affinity groups and foster connections between colleagues. This sense of belonging and the support they receive from connecting with others at work not only improves their experience, it can positively reinforce sharing their knowledge, trust in their colleagues to feel psychologically safe in asking questions. This reinforces the knowledge-sharing culture and continues to build up the organization's knowledge base.
Who might join: Existing or fledgling affinity groups, new hires seeking out mentors in the company
Outcomes: Gain visibility into what and how coworkers in your trust circle are sharing knowledge, and further an existing support network that provides positive reinforcement for sharing through upvotes. Note: because the content in Communities is not hidden or restricted from the overall Teams instance, we do not recommend affinity groups having sensitive discussions here that might disclose private information.
Governance and standardization
Communities help your organization adopt standardized tooling and practices to help dismantle silos and remove other barriers to innovation. An open space for questions, answers, and documentation helps you avoid a per-team approach that reinforces silos. Indicator tools like votes and comments convey the value of the policy or tool and encourage wider adoption. The Communities feature also helps identify subject matter experts and moderators who contribute to the quality and reliability of the Community's content. Finally, Stack Overflow for Teams Communities enables easy access to policies from within your team's workflow (Slack, Microsoft Teams, Jira), obviating the need for distracting code-switching.
Who might join: Engineers, infosec, finance, HR, legal teams
Outcomes: Increase awareness and adherence to standards, policies, and practices; reinforce top-down standards through bottoms-up groups; support adoption of Teams
When shouldn't you use Communities?
For knowledge that is restricted to a specific team or otherwise confidential from the rest of the company, Private Teams on the Teams Enterprise plan is a better fit. This is because content within the Communities is still searchable and visible to any user of the main Teams site.
However, a Private Team should be used with the understanding that its content is only visible to its members, and that content cannot be migrated to the main site. Private Teams intentionally create a knowledge silo to protect classified, restricted, or sensitive information.
How to get started
Rolling out Communities is easy and included in Stack Overflow for Teams Business and Enterprise plans. Teams Admins need to do the following:
[For Enterprise plans] Enable Communities on your Stack Overflow for Teams site. Go to Admin settings, select Communities in the 'Content' section, and toggle on Enable Communities.
Select who can create new Communities on your Teams site: admins only, admins and moderators, or all users.
Use our Communities Comms Kit to let your coworkers and users know the feature is available.
Reach out to existing "offline" communities of practice and affinity groups to ask them to be the first adopters.
Follow these steps to create, discover, and join Communities in your Team: 
Select 'Communities' from the left-hand navigation menu.
If your coworkers have started creating Communities, you'll be presented with a list of them. Take the time to scroll through the names, descriptions, and associated Tags.
Join as many (or as few) Communities as you'd like. This can be a good way to become familiar with how Communities work.
Create your own Community. If there are no existing Communities that align with your interest group, project, domain or topic, start your own. You'll need to set a name and description, select the defining tags, and start adding members (Communities will help by suggesting SMEs and top contributors for the tags you selected!).
Don't forget to promote your Community! If you found a Community your peers would enjoy, let them know.
Set up chat notifications for your Community in Slack or Microsoft Teams, so you never miss an important update.
Get more tips for making the most of your Communities.
To learn more about Communities, visit stackoverflow.co/teams/features.