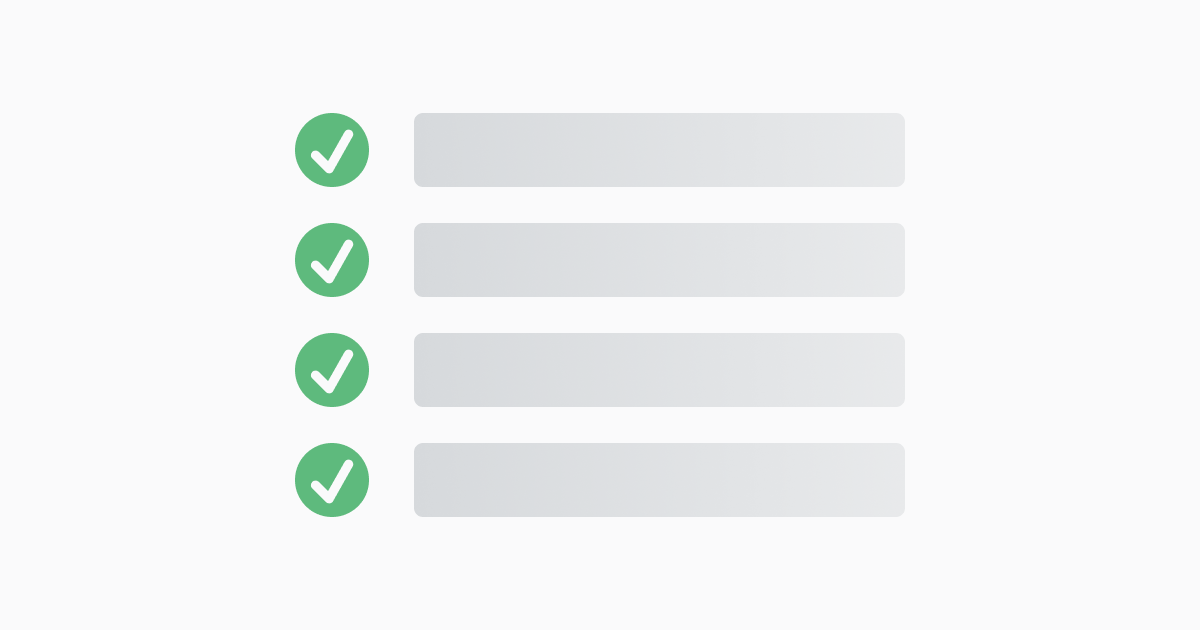 Two years ago, the pandemic brought on a rapid shift to remote work. Organizations accelerated digital transformation timelines to meet the new needs of both customers and employees, not knowing how long the new normal would last.
In 2022, working from home is no longer a temporary solution. To ensure your teams have everything they need to be successful in the long run, it's time to review the quick fixes you implemented to keep IT and culture humming along in the early months of the pandemic.
January 2022 Gartner ® Report titled, Checklist for Ensuring Hybrid Workers Can Always Find the Information They Need found that "Among the biggest barriers to productivity for remote and hybrid workers is the inability to find the information they need for their day-to-day work. This problem is exacerbated by the lack of 'walking-around knowledge'—that is, knowledge gained by asking colleagues questions during casual encounters in, for example, the cafeteria or corridor."*
Chances are that sounds familiar. Fortunately, with the right rollout plan and integrations, you won't forfeit the investment you've already made in your current tools and technologies. The right solutions will complement your existing information structure and make it easier for all your employees, regardless of location, to find and share the knowledge they need.
We've compiled recommendations, from Gartner and others, for ensuring remote and hybrid employees have access to the communication channels and educational materials they require for their roles. This is important for:
Enabling a rapid transition from office-based to remote work
Empowering remote workers with greater productivity and job satisfaction
Giving all teams a frictionless way to find, capture, and share knowledge
In the following pages, we'll unpack our understanding of recommendations in this Gartner report and explore how companies can ensure that their remote and hybrid workers have consistent access to the knowledge they need. We'll share some of our customers' experiences of how Stack Overflow for Teams has improved their knowledge sharing and collaboration practices.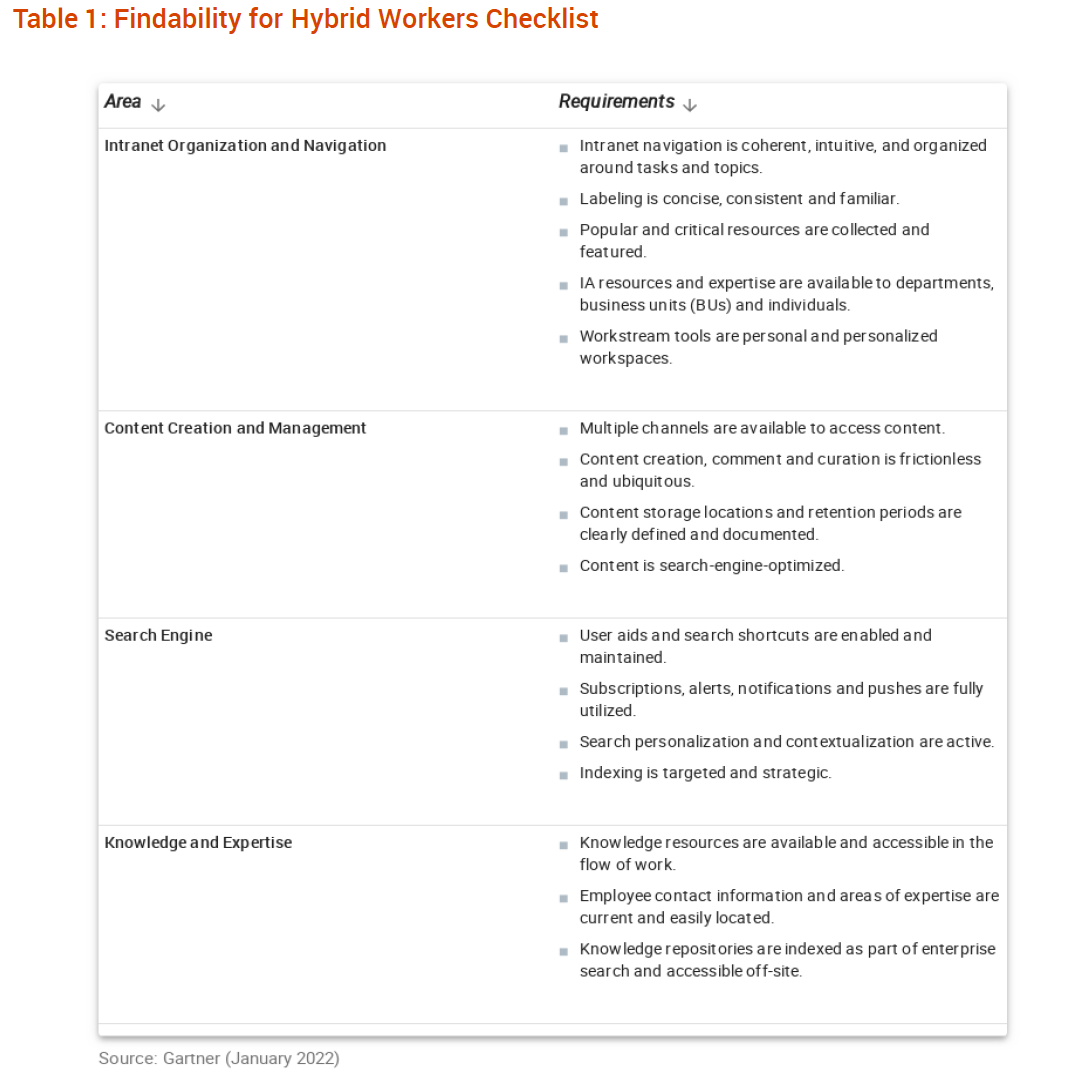 Home-based and hybrid workers have unique needs
When it comes to managing, accessing, and collaborating on knowledge, people working remotely have different needs than people who can tap a colleague on the shoulder or jump into a hallway conversation to get the answers to their questions. Organizations that depend on remote and hybrid workers—which includes all technology companies—need a way to capture and preserve knowledge that works as well remotely as it does in the office.
Remote workers also require access to different institutional knowledge than their peers in the office. For instance, the average remote worker at a tech company would need to know:
How to configure their VPN or build environment
How to find the right expert in a specific technology
Best practices and product documentation
The context for code and logic choices made by the company/team
Nontechnical information, like HR policies or finance requirements
Gartner says, "It is essential to provide home-based workers with channels to maintain access to expertise and knowledge, as well as the relationships that facilitate knowledge capture and transfer."* In the absence of these channels, remote workers can feel isolated, their productivity is limited, and information silos across the organization are reinforced.
The good news is that you can support your hybrid and remote teams in finding the knowledge they need, dismantling silos that make collaboration clunky, and connecting them with experts throughout the enterprise.
Make knowledge resources part of the workflow
Knowledge resources should be at employees' fingertips, available within their established workflows. Forcing employees to interrupt their workflows to track down information in a different context is disruptive and taxing. Gartner recommends that, "Information and knowledge resources should be available from within the most common applications in the user's workspace."*
Gartner notes, "It should be simple for users to reach out to the enterprise community with questions. Collaboration tools like Stack Overflow provide a direct means for users to ask a question to as broad or narrow an audience as desired. When answers are provided, the community can indicate which answer is the most useful and pin it to the conversation as a persistent resource."*
Stack Overflow for Teams allows your employees to ask and answer questions without disrupting their flow. It integrates easily with tools your team already uses, like Slack and Microsoft Teams, to make knowledge capture and sharing easier. Plus, millions of developers already have a tab open to Stack Overflow, where they're used to turning for practical advice and troubleshooting.
When finding or providing information is a painful interruption, people will avoid it. But give them the tools to seek and share information without context-switching, and you can build a self-sustaining system for knowledge sharing and collaboration.
Allow users to personalize alerts
Most of us are only too aware that frequent alerts and notifications disrupt workflow—but without them, how can you ensure you're up-to-date? As Gartner says, "Users should not have to continually check to see if there is anything new in an area of interest. Constantly checking a webpage, document library or search results for changes is both inefficient and unnecessary. Modern platforms provide the ability to subscribe to various information channels so that users will receive an alert or notification whenever there is a change."*
Alerts eliminate the need for employees to constantly monitor communication channels like email and Slack, but they can also hamper productivity. The solution is a platform that allows users to customize the frequency and type of alerts they receive.
Stack Overflow for Teams offers features that fit this need:
"For You" is a personalized feed of actions and alerts specific to each user. "For You" drives engagement and improves information quality by helping users prioritize actions, uncover new knowledge relevant to their interests, and respond when their coworkers need help they can provide.
Watching or ignoring tags. Tags are words or phrases referring to the topic of the question, which group the question with other, similar discussions. You can control the visibility of tags, highlighting tags that interest you and causing irrelevant tags to fade into the background.
Notify subject matter experts or collaborators right from your question to alert them that you need their input. You can tag multiple people at once. Think of it as a virtual tap on the shoulder—except better, because you don't have to know ahead of time whom to ask.
Improve knowledge quality by reducing gatekeeping
It's essential that you give remote employees the means and opportunity to contribute to knowledge resources and to be included in relevant conversations about those resources. Gartner writes, "Whether by authoring, editing, commenting on or simply "liking" a knowledge resource, their contributions and expertise should be captured to give them a sense of inclusion and participation in the enterprise."*
Make it easy for all workers to write, edit, reply to, or upvote knowledge resources, and they'll engage more frequently and naturally with those resources. A knowledge base is stronger when everyone has a chance to contribute, regardless of location or team.
One of the chief benefits of Stack Overflow for Teams is that it encourages meaningful participation. The casual Q&A format lowers the barrier to contributing knowledge, since answers don't have to be long or flawlessly written to deliver real, immediate value. Users can comment on any question or answer, and they can upvote knowledge they find useful. In addition, Collections and Articles make it easy to share and consolidate knowledge in related, longer-form content.
Organizations are understandably eager to avoid errors in their knowledge resources, from minor typos to major inaccuracies. Sometimes this leads them to erect unnecessarily high bars for contribution and participation. Gartner advises companies to "loosen up the publication process and put a little more trust in your staff."* A collaboratively sourced, authored, and edited knowledge base will deliver benefits that far outweigh the occasional inaccuracies you'll incur. Besides, with a shared approach, experts are empowered to correct errors as they discover them.
Stack Overflow for Teams democratizes knowledge so everyone can contribute, but that doesn't mean there aren't safeguards in place to ensure a healthy, accurate knowledge base. Validation is crowdsourced through the upvotes, and the Content Health feature surfaces knowledge that is out of date or needs a refresh.
Make answers (and experts) easy to find
Customer-facing content is optimized for search engines so that customers can find what they need easily. But, as Gartner says, "Enterprise content is rarely created with much thought given to how it will be found once published."*
Optimizing findability for organizational knowledge improves its usefulness for both office-based and remote workers. Making knowledge findable lets everyone avoid the frustration of combing through content in search of an answer so they can get back on track fast. Simply publishing documentation or repeatedly answering the same questions via chat or email without considering how that knowledge will be preserved and located in the future isn't a durable solution. Stack Overflow for Teams helps workers find what—and who—they need through capabilities such as Unified Search, tags, and assigning subject matter experts (SMEs).
Unified Search is a robust search feature within Stack Overflow for Teams that allows users to search for answers across both public Stack Overflow content and their private Teams instance. When users, remote and otherwise, can instantly access a broad knowledge base to find answers to their questions, they can educate themselves and keep working without costly context-switching.
Tags within Stack Overflow for Teams connect questions with experts who can answer them by organizing questions into discrete categories. The ability to tag topics lowers the barrier for employees, especially new folks, who might not know where to find information.
Finding the right expert within an organization is often more important—and more challenging—than finding the right document. James Morgan, an Open Source Developer Advocate at Progressive Insurance who implemented Stack Overflow for Teams, says, "I think the only thing sometimes more intimidating than not knowing how to do something is not knowing who to ask for help. And Stack Overflow really helps with the second half of that problem."
"You see areas where you might have the answer and you can find solutions from subject matter experts you have never met. You are able to move faster and collaborate on code that you hadn't worked on before."

—
Rocio Montes, Staff Software Engineer, Intuit
Plus, the easily consumable Q&A format of Stack Overflow for Teams keeps answers focused on well-defined subjects, rather than drifting off-topic or getting dragged down with external references that might not be relevant to the specific question.
Access and findability are crucial for new hires, too
It's important to remember that access and findability aren't just for your existing employees. Companies need to ensure that knowledge is searchable and accessible for new hires, as well. When there's no one in the office (or no office at all), how can you make sure new employees have access to the knowledge resources they need?
For Fábio Guerreiro, a Full-Stack Engineer at ehealth service Doctolib, his employer's use of Stack Overflow for Teams made his fully remote onboarding experience successful: "I joined right in the middle of the pandemic. Everyone was fully remote. Stack Overflow for Teams made the onboarding experience much easier." As a developer, Guerreiro was used to keeping a tab open to Stack Overflow's public site so he could find answers to his coding questions. Shifting to using Stack Overflow to answer specific questions about his new job felt natural and undemanding.
Retail data science pivots to remote workforce
84.51° is a retail data science, insights and media company that helps Kroger and its partners in consumer packaged goods deliver more valuable, personalized experiences for customers. As 84.51°'s team grew from hundreds of associates to more than a thousand, one office in Ohio became a series of distributed offices in New York, Chicago, and Portland, Oregon—plus a growing roster of coders and data scientists who were completely remote. "We literally used to sit all of our data scientists in one spot in the office. You could just yell 'Who knows this?'" said Michael Carrico, Director of Data Science at 84.51°.
The company's transition from a largely on-prem legacy stack to cloud-based technologies and agile methodologies was already underway when the pandemic arrived and 84.51° pivoted overnight to a fully remote workforce.
The shortcomings of 84.51°'s digital workflows and organizational knowledge were obvious once the company's SMEs were no longer located in the same room. With everyone working from home, it had become harder and more time-consuming to find information. "If you're sitting next to the expert, it's pretty cool," says Enterprise Architect Chris Wones. "If you know where the Confluence document is, then you will be able to move forward. But we have really struggled to search for and find answers when using these other mediums."
84.51° decided they needed a robust knowledge management system to defragment their digital workflows and to help make their agile transformation successful. They implemented Stack Overflow for Teams and quickly created a persistent, searchable record of frequently asked questions on topics like troubleshooting and on-demand onboarding. Questions were organized by tags to sort information and determine the experts best-qualified to tackle each question.
With the help of Stack Overflow for Teams, 84.51° effectively built a new, dynamic knowledge repository that currently serves about 250 engineers and 250 data scientists. In their first 12 months on the knowledge-sharing platform, 84.51° collected some 800 questions. That knowledge was reused more than 7,000 times in the first year alone: a median of 27 times a day. "If we save an hour or two of elapsed time per question," said Wones, "we're far more than breaking even."
Software solutions provider evolves from shoulder-tapping culture to platform that supports distributed workforce
A software solutions provider for the global logistics industry, Sydney-based WiseTech serves over 17,000 customers in 160 countries. Ian Larsen, GM of Software Operations at WiseTech, wanted to reduce the burden on SMEs and give his team of almost 1,000 developers and product managers easy access to the information they require: "We want to capture people's knowledge and find better ways to distribute that information. Doing that well allows us to scale, and to reduce the burden on the experts within the business."
WiseTech tried several approaches to building a centralized knowledge base, but they never saw the high engagement they were looking for. Although, in Larson's words, ​​WiseTech is "very, very careful about how many different tools and applications [they] allow into the business," they implemented Stack Overflow for Teams after an initial trial. The abrupt shift to remote work caused by the pandemic underscored the value of WiseTech's adoption.
"Once we transitioned to working from home, the usage massively increased," says Software Operations Architect Dave East. "There were a lot more questions, answers, and searches and overall engagement." After a few months, some of this activity waned, but overall engagement stayed high. "Over time the questions and answers dropped off, but the searches kept going up, they have basically been on an upward trajectory since then," said East. "To me that indicates, once we were forced away from each other, we turned to our tools, and they did help, because people began using them more and more."
Prior to the pandemic, says WiseTech Senior Engineer Yaakov Smith, "We had a real culture of walking around the office and tapping people on the shoulder. I'm glad that with this tool, I can continue sharing my expertise, even if I'm no longer sharing an office with colleagues."
Give employees the knowledge resources they need
Giving hybrid and remote workers access to relevant knowledge isn't a one-time effort or a set-it-and-forget-it situation. That's why it's crucial to choose a platform that encourages ongoing collaboration on knowledge resources and has built-in tools (like our own Content Health) for surfacing knowledge that needs to be refreshed or updated.
Because they are distributed, home-based and hybrid workers have particular challenges when it comes to collaborating and discovering organizational knowledge. To recap, in order to support your teams and maximize their productivity, you should:
Make knowledge resources part of the workflow, so users don't have to context-switch to seek or share knowledge.
Allow users to personalize alerts, so they can stay informed and respond to queries without drowning in noise.
Improve knowledge quality by lowering barriers to entry, so all users can contribute to a healthy, robust knowledge base.
Make answers and experts easy to find, so users can move faster, minimize frustration, and expand their skills with the solutions they're looking for.
Stack Overflow for Teams supports these requirements with seamless integrations that work with established workflows, customizable alerts to reduce noise and increase visibility, an approachable format that encourages users to contribute freely, and searchability that brings questions and experts together.
Building a culture of collaboration that fosters and prioritizes knowledge sharing isn't easy, but it can make the difference in how successful you are—especially when remote and distributed teams are the default.
Learn more about the importance of knowledge sharing here.
*Gartner, "Checklist for Ensuring Hybrid Workers Can Always Find the Information They Need," Darin Stewart, 17 January 2022. GARTNER is a registered trademark and service mark of Gartner, Inc. and/or its affiliates in the U.S. and internationally and is used herein with permission. All rights reserved.
Gartner does not endorse any vendor, product or service depicted in its research publications, and does not advise technology users to select only those vendors with the highest ratings or other designation. Gartner research publications consist of the opinions of Gartner's research organization and should not be construed as statements of fact. Gartner disclaims all warranties, expressed or implied, with respect to this research, including any warranties of merchantability or fitness for a particular purpose.
Learn more about Stack Overflow for Teams
Trusted by top Fortune 100 companies, Stack Overflow for Teams delivers real value for large organizations.
Learn more