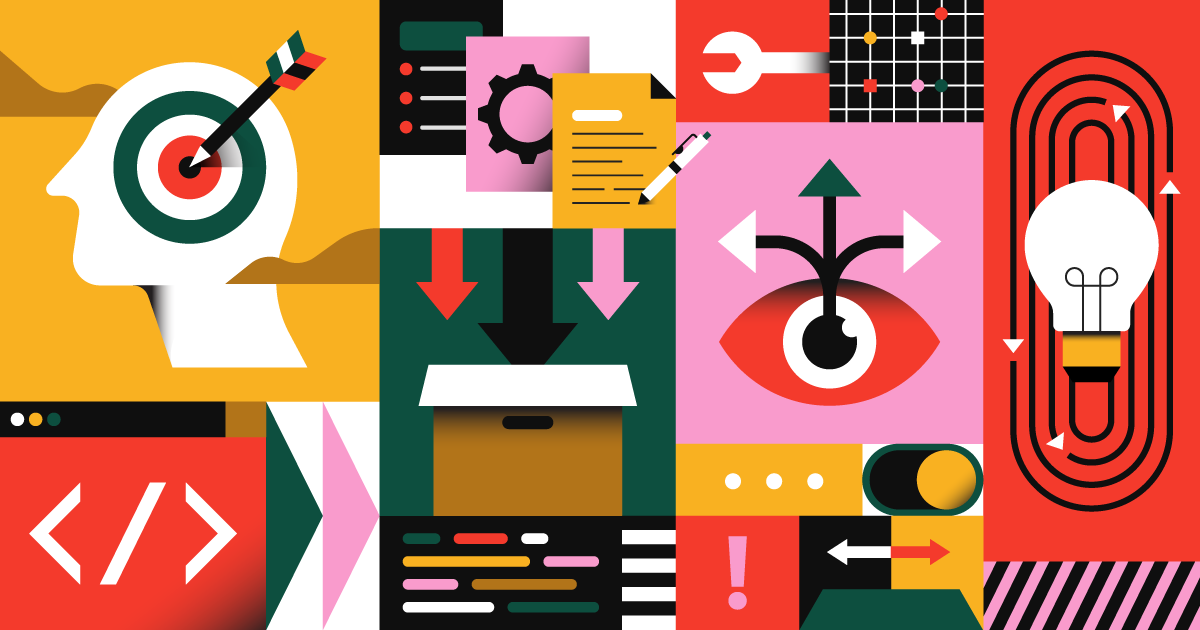 By now, it's cliché to point out that hybrid and remote work is "the new normal"—but that doesn't mean companies are anywhere close to finished with the adaptations and accommodations needed to support this new status quo. Hybrid teams need reliable access to high-quality knowledge resources and subject matter experts (SMEs), but with folks working from different time zones, on different schedules, in the office and at home, ensuring this access can be a tall order.
Organizations recognize this challenge, and they're in the market for knowledge management (KM) solutions that can improve how they capture and share information. Unfortunately, per the 2022 GartnerⓇ report Guidance for Developing a Knowledge Management Strategy, "A majority of KM initiatives never survive the implementation and adoption phases." These projects fail not because of scarce resources or flagging commitment, but because the organization lacks a specific strategy and a clear structure around which to build knowledge management efforts. Without this framework, a KM project is dead on arrival.
So how do you develop a KM strategy that makes reliable, up-to-date knowledge easily accessible when people need it? How do you make KM sustainable at your organization? What resources can make your KM efforts successful, and which metrics should you focus on to assess how well you're doing? We believe this Gartner report has plenty of advice (and we have some, too).
The human factor
According to Gartner, "The most common mistake when attempting knowledge management is treating the initiative as an exercise in tool selection." Rather than a technical discipline unto itself, KM is enabled by technology, but it's a series of very human processes. Technology should be deployed to support those processes.
In other words, the right KM framework aligns with how people naturally seek and share knowledge, rather than forcing people to conform to a rigid, overly structured model. A KM system suited for today's communication and collaboration needs allows employees to capture, discover, and share knowledge organically, without interrupting their existing workflows.
Gartner sorts the processes of KM into four interrelated, interdependent categories that go into creating a strong foundation for effective KM.
Gartner's four Cs
Converse
Conversation, interaction, and observation are key to sharing knowledge and expertise. Without these conversations, it's impossible to refine and expand your organization and technical knowledge. New ideas and fresh approaches are harder to come by. Though knowledge-sharing is the whole point of knowledge management, Gartner cautions that "connecting people who need knowledge directly with the people who possess that knowledge is also the most commonly neglected aspect of KM initiatives." Building a solid KM culture at your organization requires tools and practices that encourage the flow of conversations, suggestions, and collaboration.
Converse: How can Stack Overflow for Teams help?
Identifies SMEs across teams and departments to connect people seeking information with the right experts
Community crowd‐sourcing drives greater collaboration across distributed teams
Upskills talent by connecting knowledge seekers with knowledge experts
Accelerate engineering innovation through access to the right knowledge in a timely fashion
"What caught us by surprise was how fast that change occurred…"

—
James Morgan, Open Source Developer Advocate, Progressive Insurance
Hear more from Progressive Insurance here.
Capture
Direct interactions between SMEs and people seeking answers are indispensable to a healthy KM system, but 1:1 conversations aren't scalable. Your KM system should also capture the critical context of those interactions. The goal is to preserve expertise as individual experts move on or forget details.
Company wikis and best-practice documents serve as knowledge repositories for plenty of organizations, but the best KM programs lower the barrier to contribution to encourage as much participation as possible. Employees who might balk at providing detailed documentation in a wiki will cheerfully answer questions from coworkers via chat or comment thread. That's because answering a question is an easier ask than writing blank-slate documentation: the audience, starting point, and scope are clear from the beginning.
Capture: How can Stack Overflow for Teams help?
Reduce ChatOps noise, prevent knowledge loss, & quickly find most relevant knowledge/content
Eliminates barriers to finding and contributing knowledge
Collect institutional and proprietary knowledge continuously and organically, without disrupting workflow
"We want to capture people's knowledge and find better ways to distribute that information. Doing that well allows us to scale, and to reduce the burden on the experts within the business."

—
Ian Larsen, GM of software operations, WiseTech
Read how WiseTech ditched Wiki tools that lacked engagement and turned to a new system that boosted developer productivity
Curate
Keeping content fresh, accurate, and up-to-date is essential. When your knowledge base is outdated or incomplete, employees' trust in that knowledge starts eroding. Once trust starts eroding, people stop contributing to your knowledge platform, and the information there gets even more outdated. SMEs are largely responsible for ensuring that content is complete, properly edited, and consistently updated, and they need the resources to make this happen. Gartner adds that "community members must also have the time, ability and incentive to comment, refine and elaborate on knowledge resources."
Curate: How can Stack Overflow for Teams help?
Ensure that knowledge resources are accurate, trustworthy, and healthy
Content is curated, updated, and maintained by the community; reducing burdens on SMEs
Uncover knowledge in need of updates based on age and usage
"As we've grown as an organization, we've both diversified the scale of the projects that we take in and the staffing models that we accomplish those with. It was no longer as simple as just hollering in the office and getting an answer."

—
Michael Carrico, Director of Data Science, 84.51°
Read how 84.51° speeds up agile transformation by uncovering subject matter experts with Stack Overflow for Teams
Circulate
Knowledge that people can't find is of no value. Knowledge resources must be easily findable, readily retrievable, and circulated proactively among team members with a stake in the topic. A healthy, self-sustaining KM system also requires the active participation of users who have the access, time, and incentive to produce, consume, and share knowledge resources.
Circulate: How can Stack Overflow for Teams help?
Easily connect people with the information they need while keeping them in their developer workflow and reducing distractions
Make it easy for community members, from experts to novices, to consume and contribute to knowledge resources
Shortens the ramp time to productivity and improves developer satisfaction
"The goal was to improve the knowledge transfer between co-workers and dev teams. Also, to offer a better onboarding for new hires."

—
Thibault Boyer, Head of IT Products and Projects at Doctolib
Hear more from Doctolib here.
Assess your knowledge environment
Improvement is impossible without a clear understanding of what's working and what's not. Start by asking yourself (and your team) two questions about the knowledge environment at your organization:
What do you have to work with? (What assets/resources do you already have?)
What are you missing? (What do you need to make your KM program successful?)
Answering these questions will help you understand the current state of your knowledge environment. This gives you a baseline against which to measure progress and allows you to identify redundancies and gaps in your knowledge base.
Conduct a survey of existing knowledge resources
Start your assessment by surveying your existing knowledge resources, including who owns the resource, who uses it, its dependencies, and its contents. In inventorying these resources, assess their quality. Is information fresh and accurate, or old and full of flaws? The survey's goal is to collect information about each resource to determine whether and how it fits into the new-and-improved KM program you're implementing.
Gartner cites the following examples of resources to start your survey with:
Repositories: Knowledge bases, documents, wikis, forums, and anywhere else information is captured and documented.
Workstream and collaboration tools: Tools like Stack Overflow for Teams are, per Gartner, "increasingly common and preferred as the means to interact, collaborate and exchange knowledge. They are also prime sources of ad hoc knowledge capture."
Enterprise search: The search platform that surfaces knowledge.
Process and workflow: How knowledge is generated and disseminated, including how documentation and reports are created, maintained, and shared.
Expertise: Identify SMEs to create/maintain knowledge resources and highlight knowledge gaps.
Go further and measure your knowledge base health with this quiz.
Metrics matter
Using "explicit, quantifiable" metrics to gauge the success of your knowledge management program is essential. Many measures used to evaluate the success of a KM program, like perceived improvements in findability, access, and employee satisfaction, are subjective. These measures are valid, but their subjectivity makes it hard to quantify them in terms of ROI.
"Explicit, quantifiable measures are necessary to determine both the rate of progress toward strategic goals, and the overall success of the KM program," according to Gartner. "Unfortunately, there is no 'standard set of metrics' for evaluating KM. This is for the same reason that there are no standard KM strategies or frameworks. The goals and circumstances of each organization are unique." Gartner recommends that KM teams work closely with senior leadership to establish KM metrics that align with and reflect your organization's particular strategic goals.
That said, Gartner does suggest some metrics to give you a jumping-off point:
Activity
Number of active community members
Number of questions posted
Performance
Number of questions answered
Reduction in null search results
Compliance
Template usage
After action review participation
Frequency of edits and updates
Impact
Call time reduction
Number of calls deflected
Maturity
Number of self-serve articles
Knowledge article reuse rate
Stack Overflow for Teams furnishes these metrics and more to our customers so they can make an ongoing assessment of their KM program and its practices/principles. You can see an example of a dashboard and all the metrics available within the platform here.
When you are looking to show the ROI of a KM platform, we recommend that a foundational metric should be knowledge reuse. Knowledge reuse happens when teammates find what they need without having to ask a new question. Each time knowledge is reused, a block is removed, an interruption is avoided, and a connection is made. Knowledge reuse and sharing knowledge is a self-sustaining process - the more knowledge shared, the more it's reused, the more advanced knowledge is shared, and so on.
An organization's knowledge reusability can make or break important initiatives like digital transformation and attracting top-tier talent. Knowledge reuse in knowledge management drives growth, value and return on investment by anticipating that critical information will be needed again and again.
Read more about Knowledge Reuse here.
Knowledge management is never finished
Knowledge management isn't a one-time task you can cheerfully check off your list once you've made a few stand-alone decisions. Instead, it's a human-centered discipline that needs to be fully integrated into how you do business. Capturing context-rich expertise, preserving knowledge, and making that information accessible are requirements for building a reliable, self-sustaining, and valuable KM system. With the right KM strategy, you're banking knowledge that will continue to pay off as your organization scales and evolves.
Recommended reading
Why we think internal knowledge management will be critical in 2022, as per Gartner®
Keep remote and hybrid workers engaged with access to knowledge and community
Microsoft institutes a "cultural transformation", using Stack Overflow for Teams to ease workflows for 50,000+ engineers
Highlights from our AMA with Gene Kim, co-author of The DevOps Handbook
Gartner, "Guidance for Developing a Knowledge Management Strategy," Darin Stewart, 28 April 2022. GARTNER is a registered trademark and service mark of Gartner, Inc. and/or its affiliates in the U.S. and internationally and is used herein with permission. All rights reserved. Gartner does not endorse any vendor, product or service depicted in its research publications, and does not advise technology users to select only those vendors with the highest ratings or other designation. Gartner research publications consist of the opinions of Gartner's research organization and should not be construed as statements of fact. Gartner disclaims all warranties, expressed or implied, with respect to this research, including any warranties of merchantability or fitness for a particular purpose.
Learn more about Stack Overflow for Teams
Trusted by top Fortune 100 companies, Stack Overflow for Teams delivers real value for large organizations.
Learn more