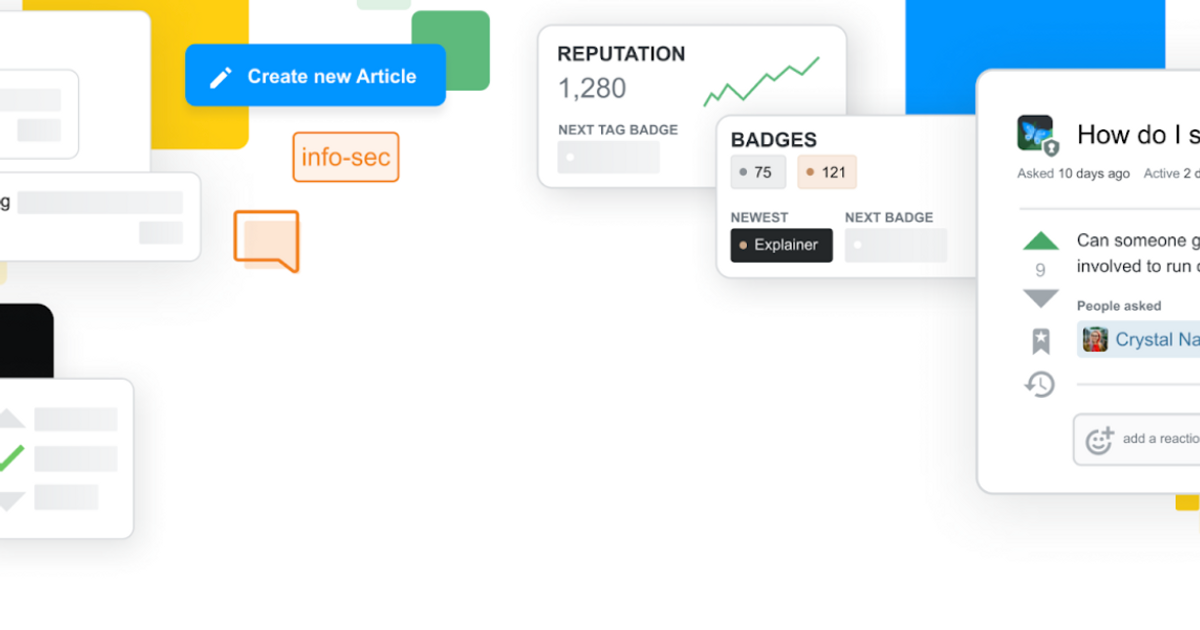 This guide compiles best practices from organizations of all sizes that have successfully brought in Stack Overflow for Teams.
Their insights and experiences will help you with the process of building internal support and securing funding for Stack Overflow for Teams. This blended approach includes inputs from large multinational corporations with more than 50,000 employees alongside insights from rapidly expanding organizations with fewer employees but high growth goals.
In this free how-to guide, we go deep into each step and provide you with additional resources and tools you'll need.
Step 1: Know the problem you need to solve
Step 3: Find your core group
Step 4: Start getting broad buy-in
Step 5: Enlist an executive sponsor
Step 6: Understand your purchase process
Step 7: Build your requirements list
Step 8: Consolidate input and requirements
Step 9: Gather and evaluate solution partners
Step 10: Plan your business case/request
Here's a sneak peek at two of the things you'll find in the guide...
A table with common pain points and their negative business impacts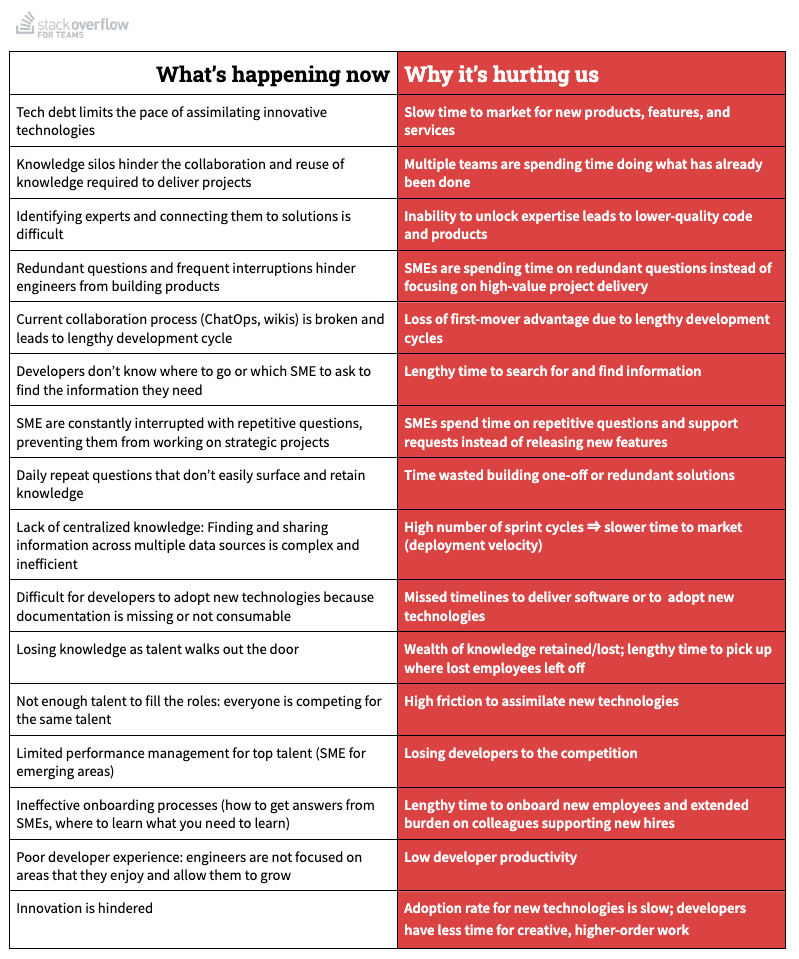 Why the tools you have now aren't going to solve the problem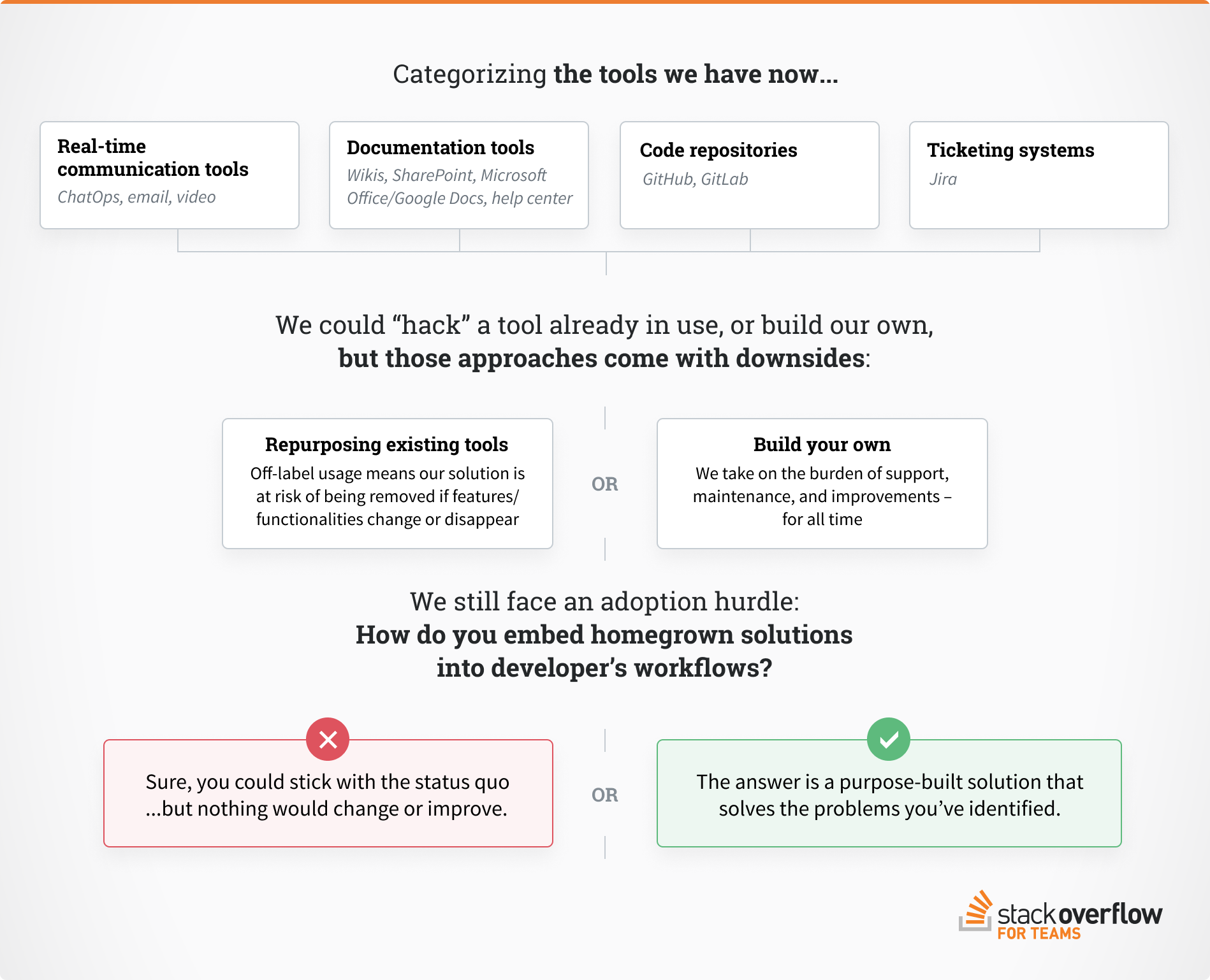 Download the full guide
Learn from your peers in this step-by-step guide, compiled from organizations of all sizes.
Download now