Improving retention rates begins with recruitment
While your employer brand is a key element of your recruitment marketing strategy, your employee value proposition (EVP) is at the heart of it. Think of it like this, an EVP is the deal struck between your company and your employees in return for their contribution and performance.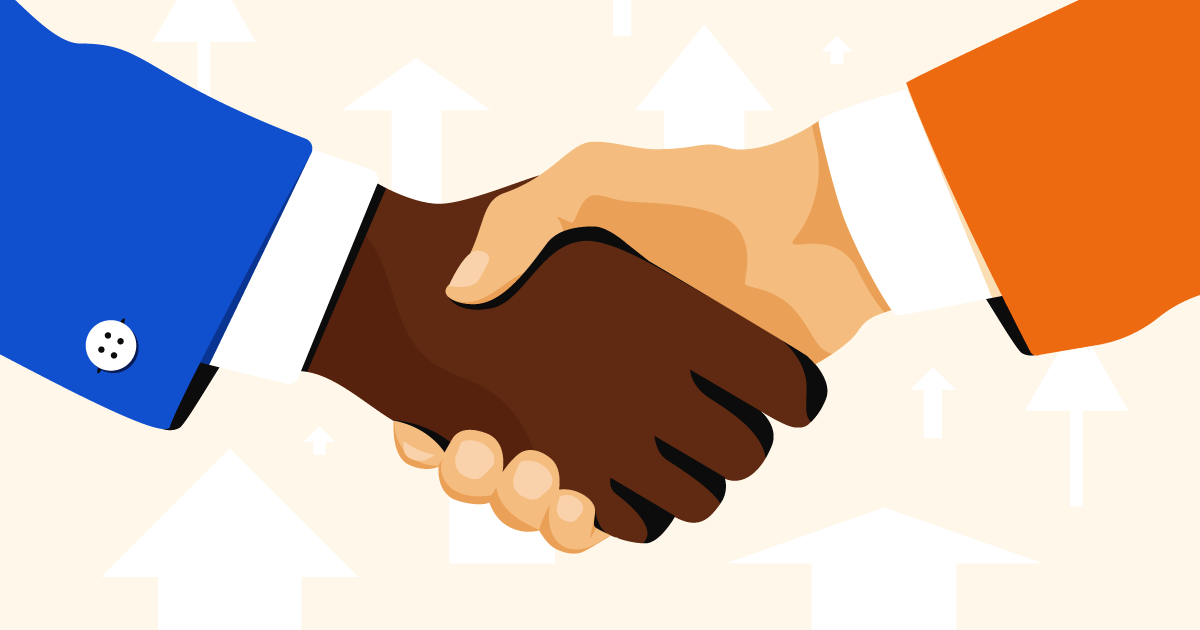 Retention starts at the beginning of your hiring process, from screening to your application process to choosing candidates to interview. Your employer brand helps guide all of these efforts by identifying which aspects of your culture that you want to emphasize, and working to attract the candidates that embody those aspects. Employees tend to stay longer at organizations when they are aligned with the mission and vision, so identifying them during the recruitment process can have a significant positive impact on your retention rates, especially for roles in tech.
While your employer brand is a key element of your recruitment marketing strategy, your employee value proposition (EVP) is at the heart of it. At a very basic level, your EVP is the unique set of benefits an employee receives in return for the skills, capabilities and experience they bring to a company. An employer brand is about defining the essence of your company—how it is unique and what it stands for. An EVP is the deal struck between company and employee in return for their contribution and performance.
According to research from Gartner, "Organizations that effectively deliver on their EVP can decrease annual employee turnover by just under 70% and increase new hire commitment by nearly 30%." The EVP differs from an employer brand in that it is focused internally and defines what a company offers its employees right now. The employer brand is externally directed and shared with customers; it's focused on product or service and market position, but rarely organizational culture. However, leading your recruitment efforts with your EVP can be the key to hiring employees who will be more loyal and likely to remain with your company longer because your EVP speaks to them. The EVP deal a company has with its employees can also be the very thing that differentiates it from its competition.
Tips For Value-Forward Recruitment Marketing
Lead with what you bring to the table. Your employer brand and your EVP should be central to your recruitment marketing efforts. When you begin with "here is what we offer" instead of "here is what we need our hires to be," your brand will attract candidates that are more likely to identify with the culture and values your company thinks are important. The candidates that your EVP speaks to are the ones who are more likely to stay with your company for a longer period of time, as well as the employees that refer like-minded friends and former colleagues and become your brand's evangelists.
Connect recruitment with your value statements. If there is a disconnect between how your recruiting team presents your company and what your company's EVP is about, it can result in hires that are not the best fit for your culture. Along those same lines, if you're using external recruiting teams, your EVP should be part of the information you provide along with requirements for the job. If recruiters can lead with "here's a really great company that offers X, Y and Z," it will allow them to connect with candidates who are more likely to choose your open role. That choice, made with what your company can offer in mind, is also what leads to higher retention rates.
Create candidate personas around your EVP. Creating personas in recruitment marketing is essential, especially for high-volume and hard-to-fill positions. You likely already have personas defined for your customer base, but recruiting teams who work with defined candidate personas have a deeper understanding of what your ideal candidate cares about, what matters most to them when it comes to their work, and what motivates them.
One final note: If your recruiting teams are doing all of the above and are still struggling to find best-match candidates, it might be time to turn back to your employees and find out if your EVP is still working for them. As we've seen quite a lot in the past couple of years, what people want and expect from their employers can and will change over time. Your EVP is never "set it and forget it."
We know the tech community
Stack Overflow's Employer Branding solution enables companies to engage and market their employer brand to 100+ million self-motivated, proactive, passionate developers and technologists. Build a talent pipeline and let technologists familiarize themselves with your organization.
Contact us