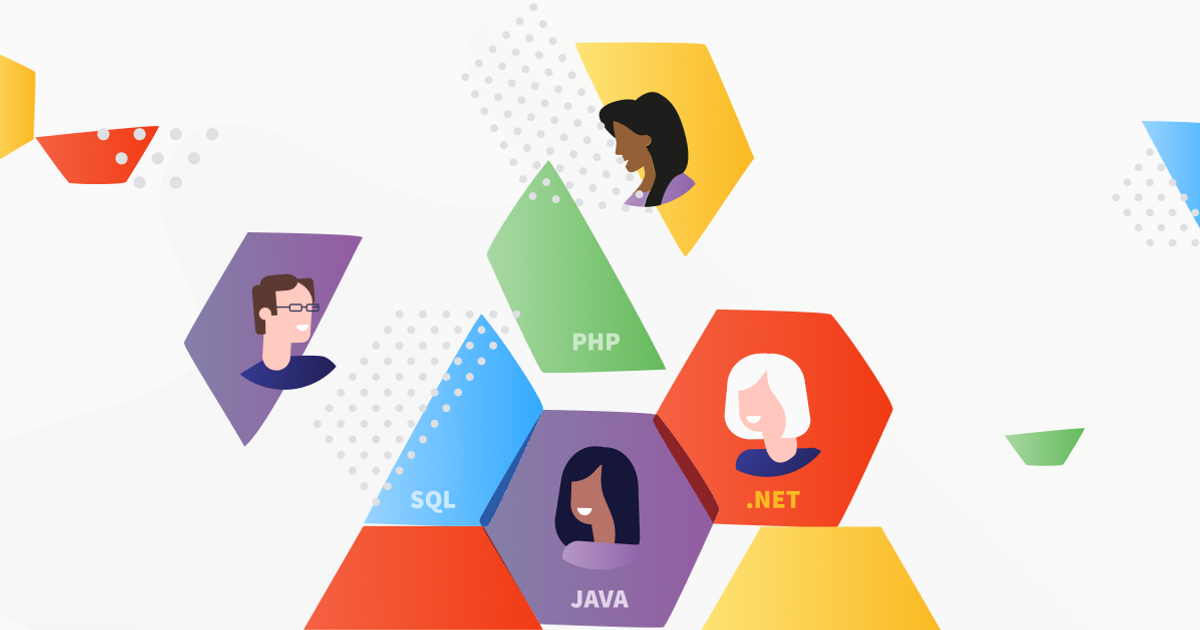 It's no secret that as people reconfigure their relationships with work going into the third year of a pandemic, companies are facing hiring challenges, particularly for software engineering roles. According to the November 2021 Gartner® report How to Attract, Develop and Retain Great Software Engineering Talent, "Hiring, developing, and retaining talent ranks first among the top three challenges software engineering leaders face today."
One factor is a shortage of developers. Per Gartner, "There's an average of fewer than 10 job applicants for software engineering roles, compared to 76 for all other roles." Some developers are suffering from burnout or have left the job market for other reasons, but in the wake of the pandemic, developers are increasingly going into business for themselves or otherwise reinventing what work looks like. Flexibility and work-life balance have taken on a new primacy. According to Gartner, "By 2024, 60% of companies will provide radical flexibility as a key differentiating factor in their employee value proposition."
What else are software engineers looking for in an employer? Insights from the above-mentioned Gartner report, along with our recent survey on employer branding, can help answer that question—and give you the tools you need to connect with the candidates you want.
A strong EVP is critical to attracting and retaining the right people
When you build or buy software, you're used to thinking about its value proposition: the promise of value that product or service will offer you. But your organization has another value proposition for employees. According to the above-mentioned Gartner report, "Many organizations lack a well-defined employee value proposition (EVP) for software engineering roles, which limits their ability to attract candidates and retain employees." Gartner defines an EVP as "the set of attributes that the labor market and current employees perceive as the value they gain through employment with the organization."
In 2022, employers who want to draw, develop, and retain software engineering talent will need to communicate their value proposition as employers. What value will you offer candidates? Salary, as we'll see, is only part of the picture. Gartner posits that, "Through 2023, 90% of companies that do not have a clearly defined and compelling employee value proposition will be unable to hire and retain enough staff for their software engineering needs."
What are the components of a strong EVP for software engineers?
In a recent ​​Gartner Global Labor Market Survey, people in software engineering roles told us that the top five characteristics they consider as the most important when considering a potential employer are::
Compensation (salary and benefits)
Work-life balance
Stability
Location
Development opportunities
Gartner recommends, "These five attraction drivers should be your top priorities and the best starting point for improving your EVP."
In fact, Stack Overflow has been conducting broad surveys of the developer community for the last 12 years, and we believe Gartner findings in this report are consistent with ours. Here's a dive into the findings from our recent pulse survey on employer branding that are relevant here.
Developers want to earn, but they also want to learn
According to our survey, about 75% of developers are either actively looking for a new job or are open to hearing about new opportunities. Why? Sixty-five percent cited compensation as their primary motivation, while 39% wanted to work with new tech, 36% were seeking a better work-life balance, and 35% wanted better opportunities for leadership or professional growth. From a generational perspective, we found that Millennials were the group most interested in learning opportunities.
Developers want flexibility at work
The priorities that keep developers from leaving their jobs are almost identical to the priorities that motivate them to leave. Compensation (69%), flexibility (61%), and learning opportunities (53%) are the top reasons developers consider leaving their jobs. Meanwhile, developers who want to stay in their current roles say flexibility at work is their top priority (65%), ahead of compensation (59%) and opportunities to learn (56%).
The importance of flexibility—flexible hours, remote work—was a consistent finding across age groups. (For Millennials, opportunities to learn ranked the same as flexibility.) Fifty-six percent of developers said they would be turned off by a job that required them to work specific hours, while 50% said a job that required them to go into the office would be less appealing than a remote-friendly job.
Developers want the tools they need to succeed
Our survey found that developers want to work where their experience is prioritized and where they have access to the resources they need to do their best work. When asked what makes a potential employer appealing, more than 53% said companies that prioritize the developer experience are more attractive. Salary transparency was the second priority (41%), with opportunities to learn from people outside one's immediate team (40%) close behind. A structured onboarding process is a priority for 35% of developers, while 33% are attracted to companies that make it easy to connect with experts within the organization.
In keeping with these responses, developers described potential employers as unappealing when they reduced flexibility or limited access to resources. Specifically, 59% would find a company that blocked their access to Stack Overflow unattractive, while 54% described companies that don't give them the resources they need to feel confident in their work as unappealing.
How do developers assess prospective employers?
Naturally enough, 77% of developers said they compare potential employers to their current employer. But how do they hear about and research those potential employers?
We found that most developers rely on the same four sources when they want to know what it's like to work at Company X: their personal network, media sources, company content like blogs and videos, and reviews on sites like Glassdoor. Developers' first stop when researching companies they might want to work for is to ask their friends, family members, or former colleagues; their second stop is media coverage. Developers who are actively on the hunt for a new job tend to read reviews first and media coverage second. More than one in four developers (26%) report discovering a potential employer through an online ad.
Understanding why developers withdraw from an interview process is just as important as understanding what gets them in the door. After receiving another offer (36%), the main reason developers back out of an interview process is that they don't like the tech stack they'd be working on (32%). Other top reasons: a disorganized interview process (24%), odd interview questions (24%), poor employer reviews (24%), and not being able to find enough information about what it's like to work at the company (22%).
What technologies do developers want to work with?
In our annual Developer Survey of more than 83,000 people, we asked about the languages and technologies that developers most want to work with. The crowd favorites had one quality in common: their flexibility. The most popular languages and frameworks have diverse applications and plenty of dev-friendly features. For the sixth year in a row, Rust was the most loved language, while Python was the most wanted language for the fifth year running. Newcomer Svelte was the most loved framework, while React was the most desired framework, yearned after by one in four developers.
Share your value with the people you want to attract
Now that you've thought critically about your employee value proposition and gained a deeper understanding of what developers want from their jobs, it's time to get that value proposition in front of people. As our employer branding pulse survey found, candidates turn to their personal networks, media coverage, and employee reviews to learn about prospective employers, so you have an opportunity to communicate your value proposition to candidates through these channels:
GitHub
Glassdoor
Hacker News
LinkedIn
Stack Overflow
Stack Overflow Talent can help you put your best foot forward
Stack Overflow Talent is a set of employer branding solutions for tech teams. Stack Overflow receives more than 100 million visitors a month. A question is asked every 15 seconds, with more than 20 million (and counting) asked to date. A trusted name in the tech community for almost a decade and a half, Stack Overflow is a great place to share your company's story and get your value proposition in front of millions of motivated developers looking to do their best work.
Our solutions allow you to:
Build a great candidate pipeline and stay connected with candidates by telling an ongoing brand story that keeps you top-of-mind.
Reach the right people with targeted ads created automatically from the information you provide, without worrying about creative or budget.
Take control of your brand narrative by promoting your company differently to different audiences and serving up the content you want them to see on a schedule you control.
Get started today
Stack Overflow Talent lets you highlight what makes your company a great place to work. Don't compete for attention in a chaotic job market when you can communicate your value proposition organically to your candidate pool.
To learn more about our employer branding solutions or talk with an expert, get in touch.
Gartner, "How to Attract, Develop and Retain Great Software Engineering Talent," Akis Sklavounakis, Bill Swanton, Deacon D.K Wan, 11 November 2021. GARTNER is a registered trademark and service mark of Gartner, Inc. and/or its affiliates in the U.S. and internationally and is used herein with permission. All rights reserved.
We know the tech community
We specialize in helping companies build their talent pipeline and know technologist and developers. Contact us to learn more.
Contact us