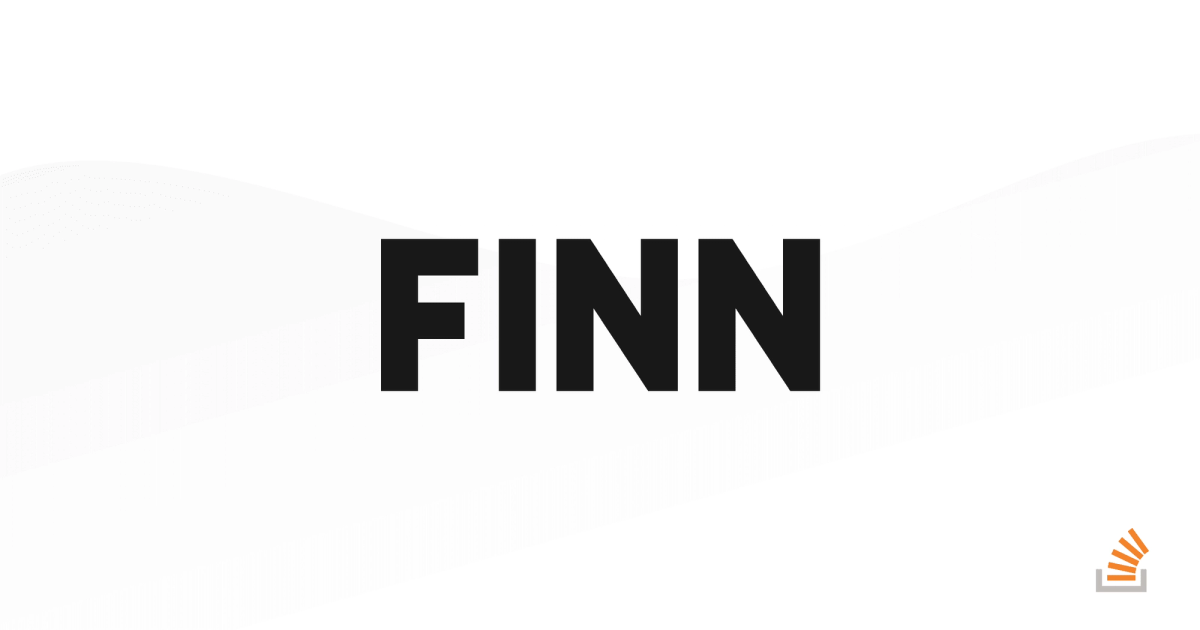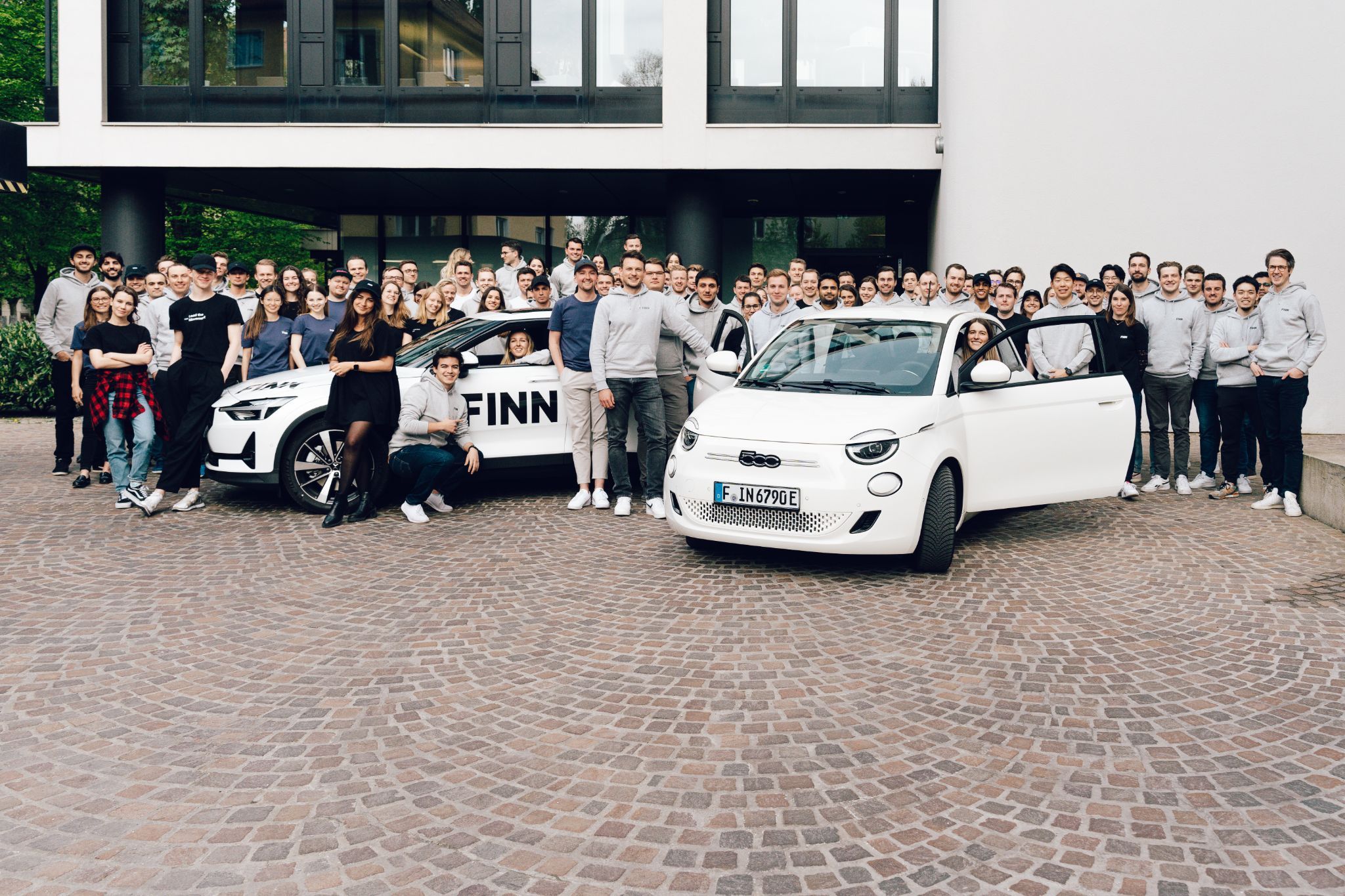 Anna Kaiser, a tech recruiter at FINN, explained there are multiple mission driven goals core to her company and her success, but the one that is constantly top of mind is attracting and retaining technical talent while simultaneously driving diversity, equality and inclusion ("DE&I") initiatives forward. Anna expressed that, although employer branding isn't always easy, the authenticity and teamwork at FINN has helped immensely, from the Engineering Recruitment team all the way to the CTO.
FINN focused its employer branding initiatives on enabling its DE&I, employee retention, career growth, and learning and development programs company-wide, and turned to Stack Overflow to increase awareness of the company among technical talent.
The Problem: Reaching the right tech talent to help close their diversity gap
Anna realized that simply growing awareness of FINN's brand and innovative product isn't enough to attract great tech talent in a competitive market. The 'time to hire' metric in 2022 is up in territories across the US, UK, and Canada year-over-year. This doesn't mean an overall slowdown in tech hiring – simply, the time to acquire tech candidates is increasing.
This data shows you can't excel in just one part of talent management or people retention; rather, you have to succeed in all parts, from attracting, to converting, and all the way through to retaining talent. Anna explained, "With Stack Overflow being one of the biggest platforms in the tech community, it's definitely a great source of talent. We wanted to 'fish where the fishes are', so we saw the urgency to collaborate with Stack."
FINN is also focused on closing the diversity gap, especially in its engineering team. "This means that our target group of applicants would be part of an underrepresented group in the tech domain, for example, female engineers",  Anna explained. With their "Women in Tech" initiatives, FINN is striving to encourage women to break into the male-dominated tech career field and find an empowering community with FINN as their employer (Note: FINN is still an inclusive employer and open to all genders).
"In Germany, just 17% of tech specialists are women and this is why we saw the urgency to create an environment where everyone feels welcomed and heard."

—
Anna Kaiser
The Solution: Company awareness through authentic storytelling
But how does FINN really spread the word about it being a great place to work for developers and technologists? Through authentic storytelling and celebrating their employees. Anna realized that reaching the right tech talent, increasing awareness, and striving to reduce the diversity gap is no small feat; however, it's easier when you have platforms like Stack Overflow. "The base for our content in terms of employer branding is authenticity. We love to share the voice of our employees on our various channels like Stack Overflow," says Anna.
FINN's company values help shape their campaign content to drive success, while staying true to who they are. "By encouraging our engineering team to share its knowledge and learnings, we want to embrace transparency and build a community of practitioners." Anna notes that FINN is especially proud that the people used in their Stack Overflow Banner Ads and Company Page are not generic testimonials, but their own engineers.
The Approach
FINN's previous and current employer branding campaigns include an employee centered approach to make employee voices heard by the target audience. In order to achieve its goals, the company knew it had to continue to be specific and authentic and was ready to take action.
FINN embraces diversity within its teams and leads initiatives that ultimately create an inclusive and welcoming environment, which is reflected in the planning and execution of Stack Overflow campaigns. Currently, FINN has two different types of campaigns running:
Employer Branding Banner Advertising across the site to increase conversion to FINN's career site and reach a larger pool of tech talent while maintaining a presence on Stack Overflow.
Company Awareness (Company Page and Company Page Ads) that drive users to learn more and share insights about what it's like to work at FINN.
Anna explained that the banner advertising campaigns use three different ad creatives to reflect the talent FINN hopes to reach, which focuses on women in tech in multiple developer types (Backend, Frontend, etc). FINN also made use of straight-forward, yet specific KPIs for awareness campaigns including impressions, clicks, and CTR (Click-Through Rate). FINN's dedicated Stack Overflow Customer Success Manager also helped provide Anna and her team with the knowledge and tools they needed to optimize for success, including guidance on ad creative and targeting, as well as reporting capabilities to measure performance along the way.
Anna shared some of her learned best practices that helped FINN reach diverse tech talent on Stack Overflow:
Ad creative
Use images of your engineering team, not of your product, and keep in mind the talent you want to attract
Keep the ad simple, but impactful in providing the most important context (Tech stack, benefits, open positions, etc.)
Use colors and graphics that aren't distracting to the visual eye
Include a "Call to Action" (Apply Now, Learn More, etc.)
Targeting
Research tech hubs in your hiring areas
If your organization is open to remote work, take advantage of the broader talent pool and spread awareness in various locations
Be aware of the technology tags relevant to your company's tech stack
Stay in touch with your Customer Success Manager and leverage that expertise to optimize your strategy
Anna expressed, "We are happy to be able to make use of the Stack Overflow Company Page to present the great members of our Engineering team and attract new talent who resonate with our values."
Want to learn more about Stack Overflow's best practices for creating ads for developers? Read Here.
The Results
Since FINN started celebrating its employees through authentic storytelling initiatives to increase awareness with tech talent, specifically women in tech, it has:
Maintained a consistent employer presence on Stack Overflow for recruitment efforts
Served as a platform to celebrate FINN employees in an authentic way
Increased brand awareness with engineer talent
After adopting the targeting and creative recommendations provided by Stack Overflow's Customer Success team, FINN has been able to boost its CTR (Click-Through Rate) for overall campaign improvement. "Considering we are primarily looking to reach women developers with our ads, in a predominantly male audience and without gender targeting, we are happy to see this improvement. We also observed a rising number of applications coming directly from the campaign as a result, even though our goal was to showcase our employer brand," said Anna.
Stack Overflow has become the platform of choice for FINN to celebrate its engineering team and give teammates a voice to tell their stories. Although the war for talent doesn't seem to be ending any time soon, FINN's evergreen awareness strategy on Stack Overflow allows for an easier path forward to help Anna's team attract and retain tech talent, and Stack Overflow is excited to join FINN on this journey.
Learn more about FINN by visiting their Stack Overflow Company Page or its dev.to account.
We know the tech community
Stack Overflow's Employer Branding solution enables companies to engage and market their employer brand to 100+ million self-motivated, proactive, passionate developers and technologists. Build a talent pipeline and let technologists familiarize themselves with your organization.
Contact us