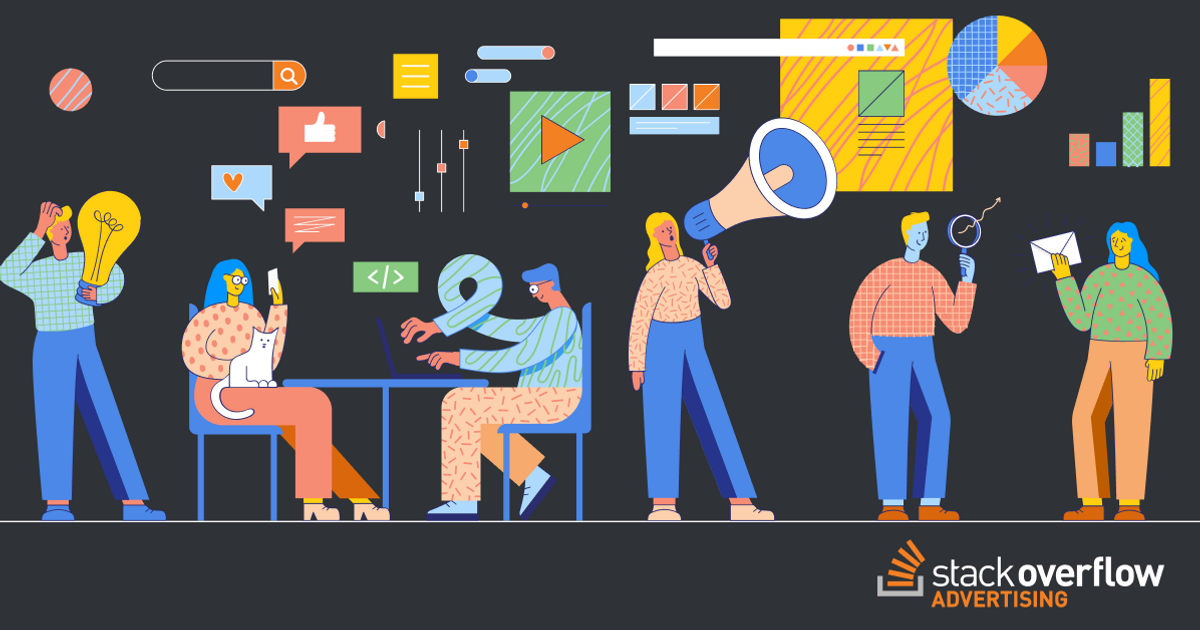 Topic tags maintain precision
Every question has to have at least one Topic Tag.
Topic Tags match the question content.
By limiting the number of Topic Tag sand requiring at least one, we maintain precision on the question.
Exclusive, real interest-based targeting
Every question asked on Stack Overflow can have up to five topic tags.
60,000 topic tags at last count.
We target your advertisements based on these Topic Tags: Gives advertising precise relevancy.
Exclusive, interest-based targeting delivers the right message to the right person at the right time.
The origin of a topic tag
Users with a reputation score of 1500 or more are awarded the privilege of creating topic tags. Once a topic tag is created, it's available for the whole community to use. You can see all the Topic Tags on Stack Overflow by visiting this page.
How to pick the best topic tags for your campaign
Make a list of the technologies you mention on your landing pages, in your technical documentation, or in your tutorial videos.
Your Account Executive will use these a starting point to either recommend a pre-built Topic Tag group or build a custom group for your campaign.
We know this is a different way to target for you.
We know you may not know where to start.
We've developed topic tag groupings on common technologies to help get you started if you need it.
Learn more about Stack Overflow Advertising
Learn how you can drive awareness, engagement, and demand for your brand among developers and technologists.
Learn more