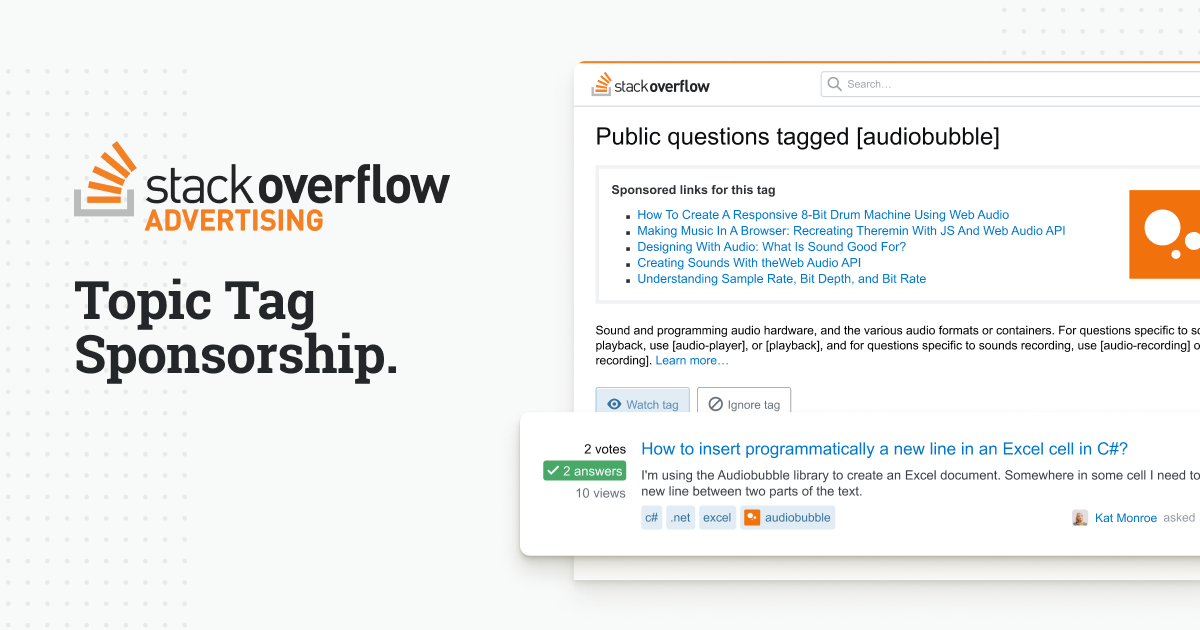 With Topic Tag Sponsorship, you can
Increase Visibility — Expand your voice: Each topic tag sponsorship gives you a 50% share of voice (SOV) on that topic tag target, across all of Stack Overflow, maximizing your brand recognition and marketing message.
Distinct — Attention without distraction: A simple logo on a topic tag makes it pop out on all pages; drawing attention to the topic of your company.
Naturally Native — Naturally part of the thread: If the topic is being browsed or discussed, your company is naturally part of new and existing content and continuing threads.
Specs
Topic Tag Sponsorship is only visible on the desktop site.
Includes up to 5 external links in the header on a tag page.
Logos on topic tags are only allowed for copyright holders.
100x100 and 36x32 transparent background logos required.
Banner ads follow banner ad specs.
Challenges addressed
Learn more about Stack Overflow Advertising
Learn how you can drive awareness, engagement, and demand for your brand among developers and technologists.
Learn more