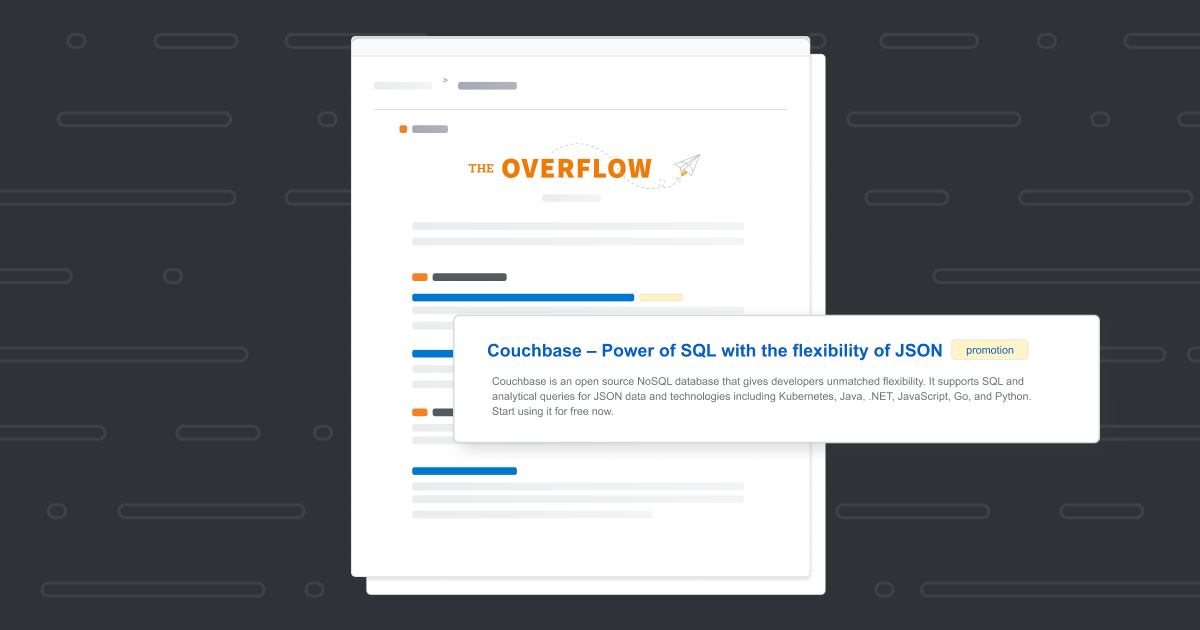 The Overflow is Stack Overflow's weekly newsletter that's produced by developers, for developers. Written and curated by the Stack Overflow team and Cassidy Williams at Netlify, each issue features entertaining and informative stories about the world of software development. The newsletter is well received by our community of developers and technologists, with more than 2.6 million global subscribers.
If your organization is looking to reach and engage developers to drive awareness and conversions, you can place a native text ad in the newsletter that runs alongside other content from our blog, curated links from the web, and popular questions from the Stack Exchange network. There is only one advertiser included in each issue which ensures your message doesn't compete with any other brand.
With open rates that meet or exceed industry benchmarks, advertising in The Overflow newsletter provides a unique opportunity to extend your campaign across a variety of Stack Overflow channels.
Your newsletter ad will include:
A headline
Descriptive copy
Link to your landing page

See more examples of past newsletter issues that include advertising.
Put your brand in the inboxes of more than 2.6 million in tech
Find out if advertising your technology or service in The Overflow is a good fit for your advertising strategy.
Get in Touch