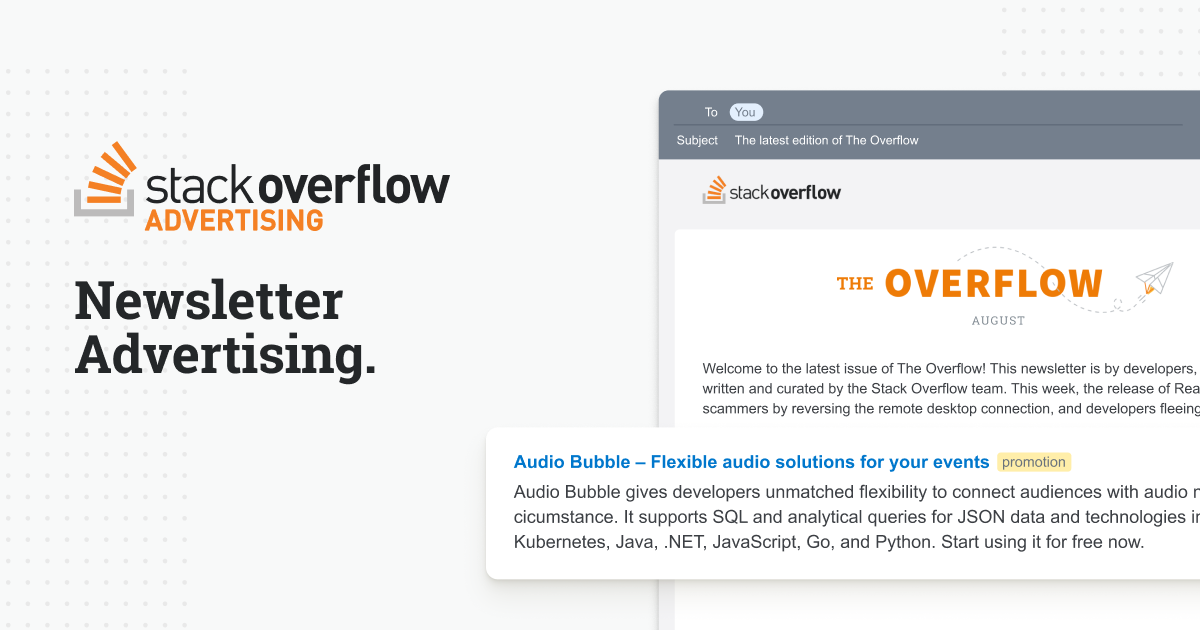 The Overflow delivers the largest, reachable developer newsletter audience available with more than 2.6 million opted-in subscribers worldwide. Each issue features trending questions from our sites, articles from our blog, and other hand-picked content that keeps developers and technologists coming back for more.
With Newsletter Advertising, you can
Extend the reach of your brand: Instantly deliver your technology or service to the inboxes of more than 2.6 million developers worldwide.
Engage developers everywhere: Increase awareness and conversions by engaging with prospects across every available Stack Overflow channel.
Activation made easy: No design work required. Provide the headline, descriptive text, and URL for your newsletter ad and we'll take it from there.
Specs
Distributed twice a month.
One native, inline text ad featured alongside other articles and content.
Includes headline, description, and link to your landing page.
Learn more about Stack Overflow Advertising
Learn how you can drive awareness, engagement, and demand for your brand among developers and technologists.
Learn more