Guide: How to use Stack Overflow for Teams
You may be familiar with Stack Overflow or have even found the answer to a question amongst the thousands of answers from millions of developers and technical experts across the globe. But if you're scratching your head because you're not familiar with Stack Overflow and are wondering what in the heck your team has gotten you into, there's no need to fret - we've got you covered with this super simple user guide.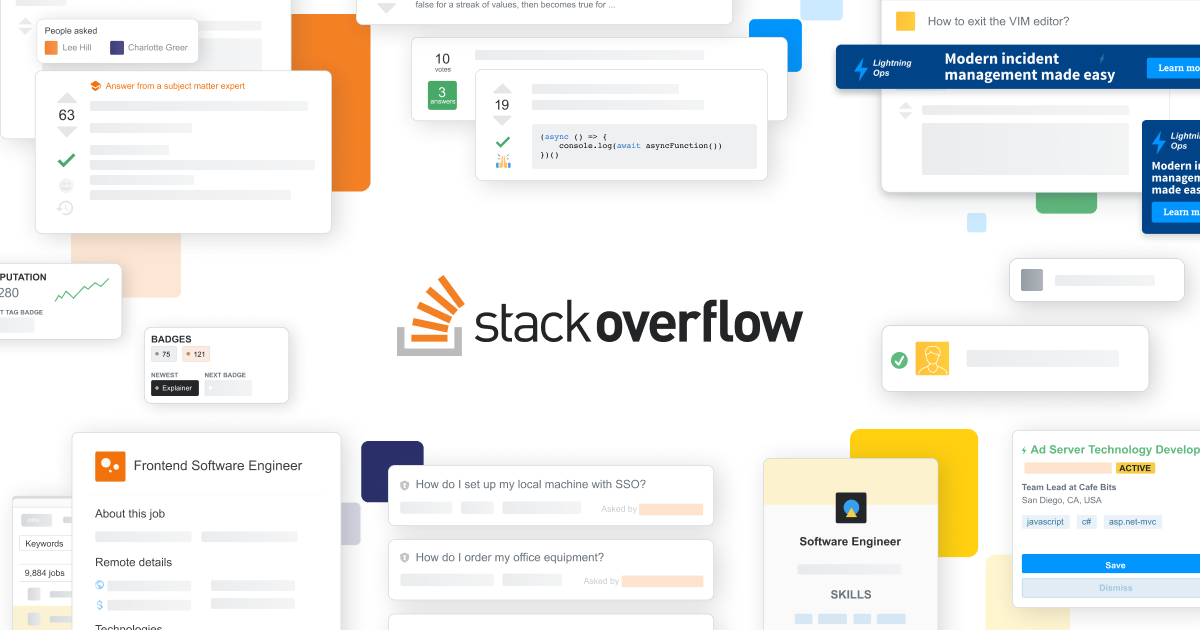 How it's the same… and how it's different.
Stack Overflow's public site hosts questions and answers from technical experts across the globe. You've got a question, someone is bound to have an answer. This is the core of our private instance, Stack Overflow for Teams. You can search, find, or ask for information from your colleagues about your specific tech stack and business within your new Stack Overflow for Teams platform.
And there's so much more. With Stack Overflow for Teams, you can store longer-form content like project notes, spec documents, how-to guides, or post-mortems with our Articles feature. You can organize Q&A content along with Articles into Collections. This is helpful for onboarding new team members or compiling notes and resources about a specific product or technology.
This guide is going to take you through the basics of using Stack Overflow for Teams. But don't take our word for it. The best way, in our opinion, to learn is by doing. So go ahead… log in and start sharing your wisdom with your team.
Where do I post my question?
When you log in, you'll see access to both the public site and your private Team. We make accessing the public site easy from your private Team so that you can search broadly for information that doesn't necessarily fall into the bucket of proprietary information.
Take care when you're asking new questions that you're posting to your private instance. This will be the default and you'll get a quick double-check box if you try to ask a question in a public space.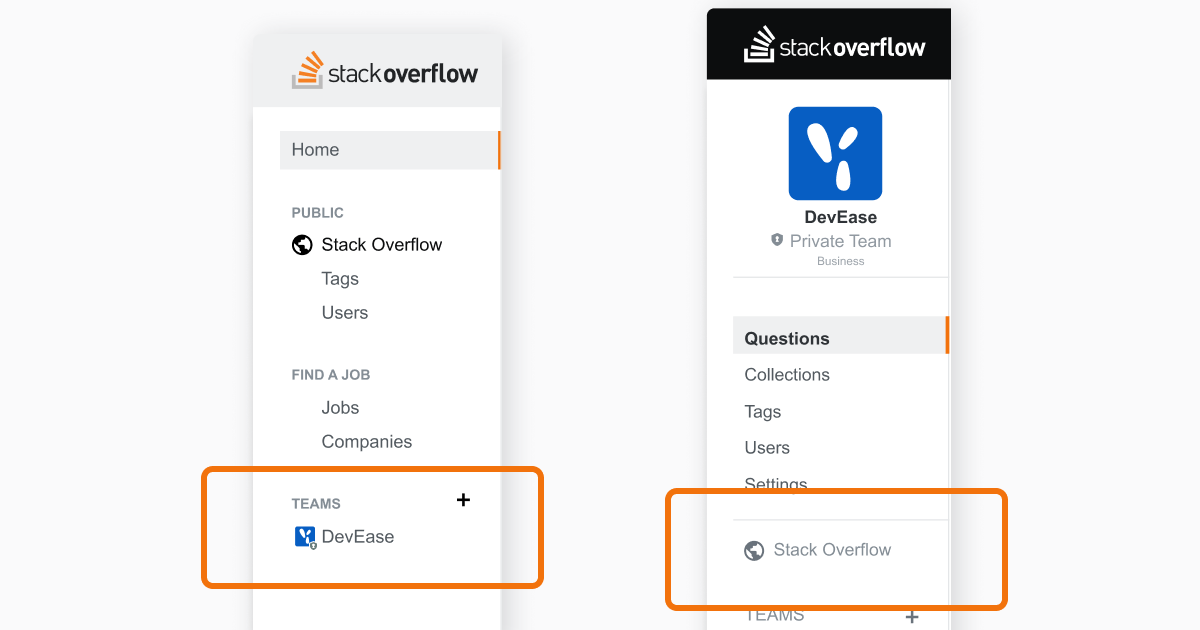 How to ask a question
This might seem like a no-brainer, but we've been asking questions for a long time, and we have a few pointers to make sure you get the best possible answer.
Frame your question in the title
Make sure you use common terminology so that others searching will understand and find it easily.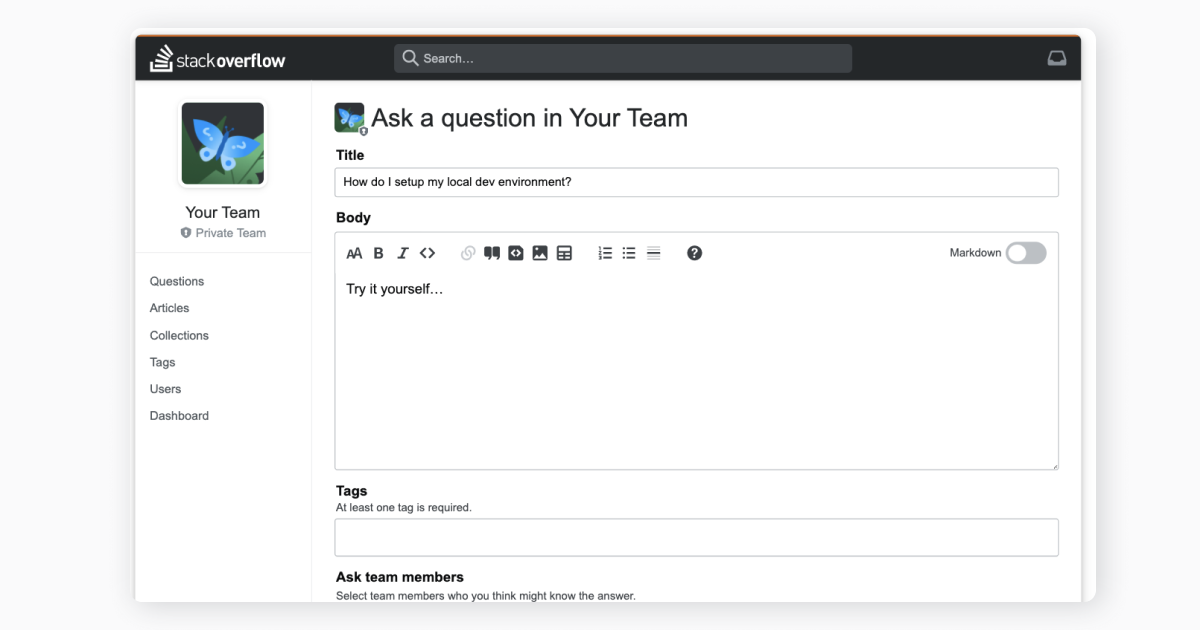 Add context to your question
The question box below your title allows you more space to explain your question. Add things like:
How did you come to this question?
What problem are you trying to solve?
Does this pertain to a specific business unit, product, or technology?
Do you have any assumptions or hypotheses?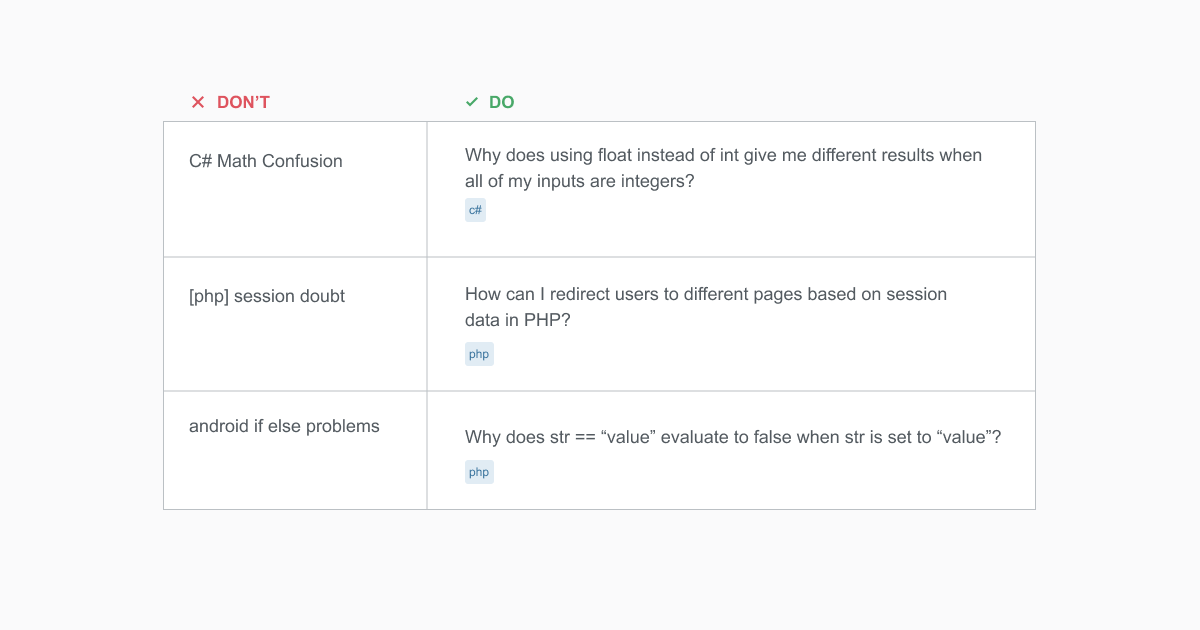 Add tags for better organization
Tags are great for the organization of content - but they also trigger the alerts for email and chat notifications. This ensures that the teammates that likely have the answers you seek will be made aware of your question, increasing your chances of getting diverse responses.
Your question needs at least one tag. Simply start typing a topic tag in the tag field and choose from available options. Don't see a tag that you want to use? Add it! Your admin will either approve or reject the tag.
Pro tips:
Tags don't recognize spaces, so use hyphens instead.
Use all lowercase letters.
You can set up Slack alerts when certain tags are used.
Other helpful resources about tags and tag notifications: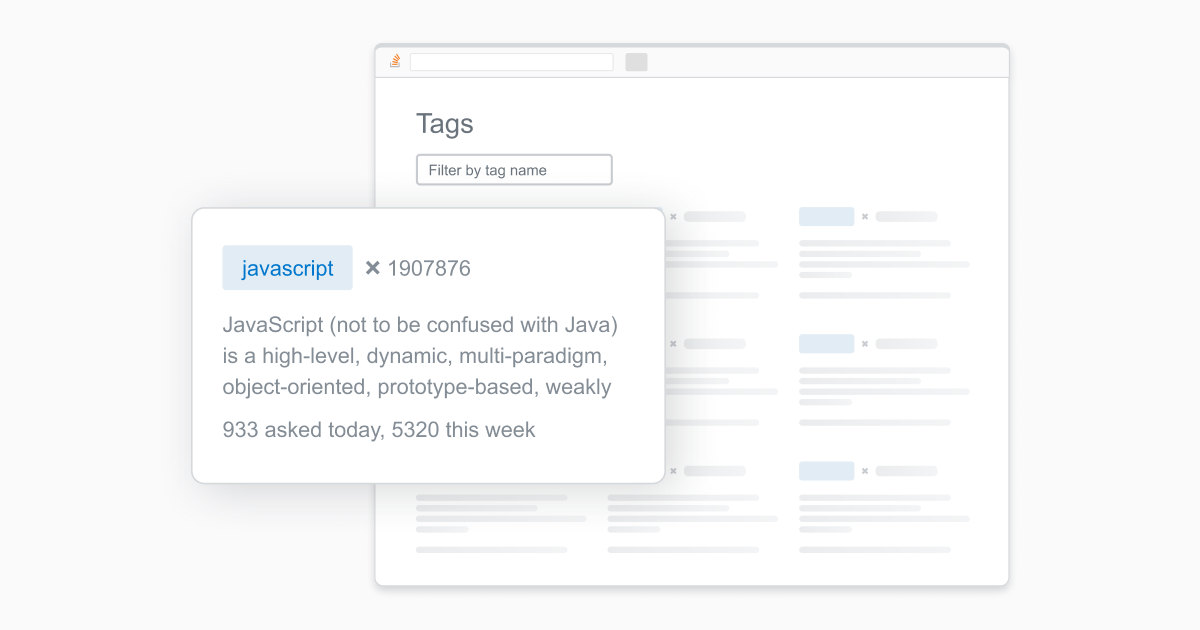 Answering a question
See a question that you know the answer to? Answer only the specific question being asked. If you know of other questions, answers, or content that would help explain your answer, please feel free to hyperlink to those within your answer.
With our WSYWIG (what you see is what you get) editor, you don't have to use markdown language to format your answer - although you are more than welcome to do so!
Also try to keep your answer positive like, "try this instead" rather than a negative such as, "don't do that."
For more information on how to answer questions, check out this resource.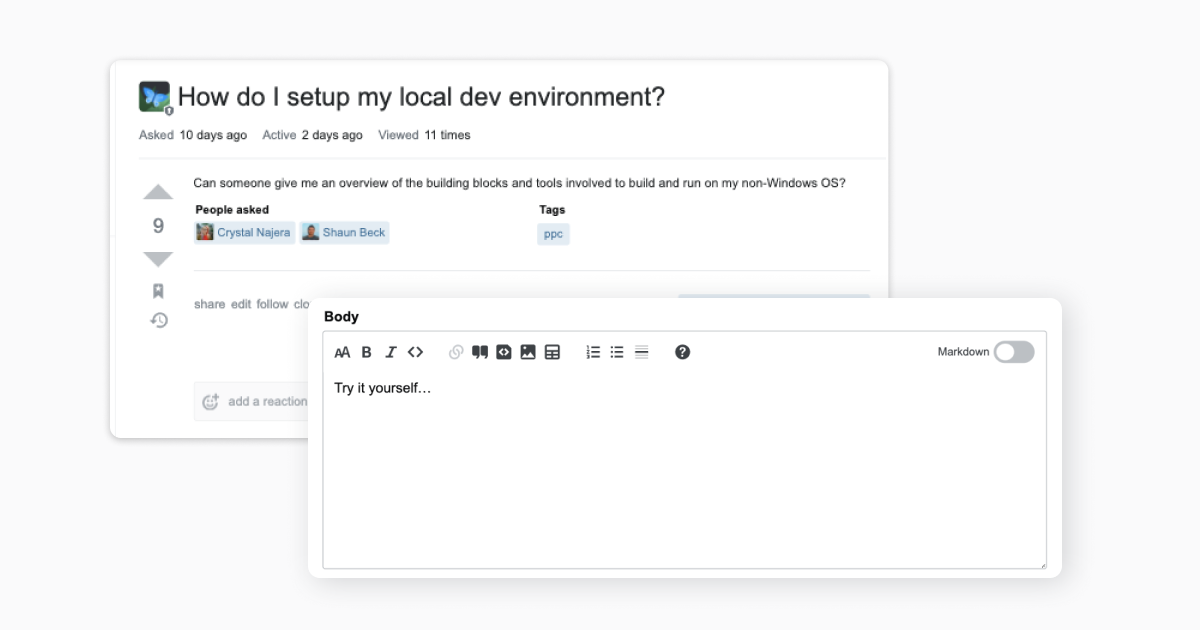 Earning and distributing points
We hand out points for upvotes and accepted answers. These points are visible on your profile and earn you new badges. They're also a way that your admins and leadership are monitoring success of the platform and the health of knowledge sharing at your company.
Bounties
One way of keeping content fresh and rewarding wisdom-givers is through offering bounties on unanswered questions. The points that are awarded via bounties come directly from your profile points. This is a great way to incentivize others to answer your questions specifically. Learn more about bounties here.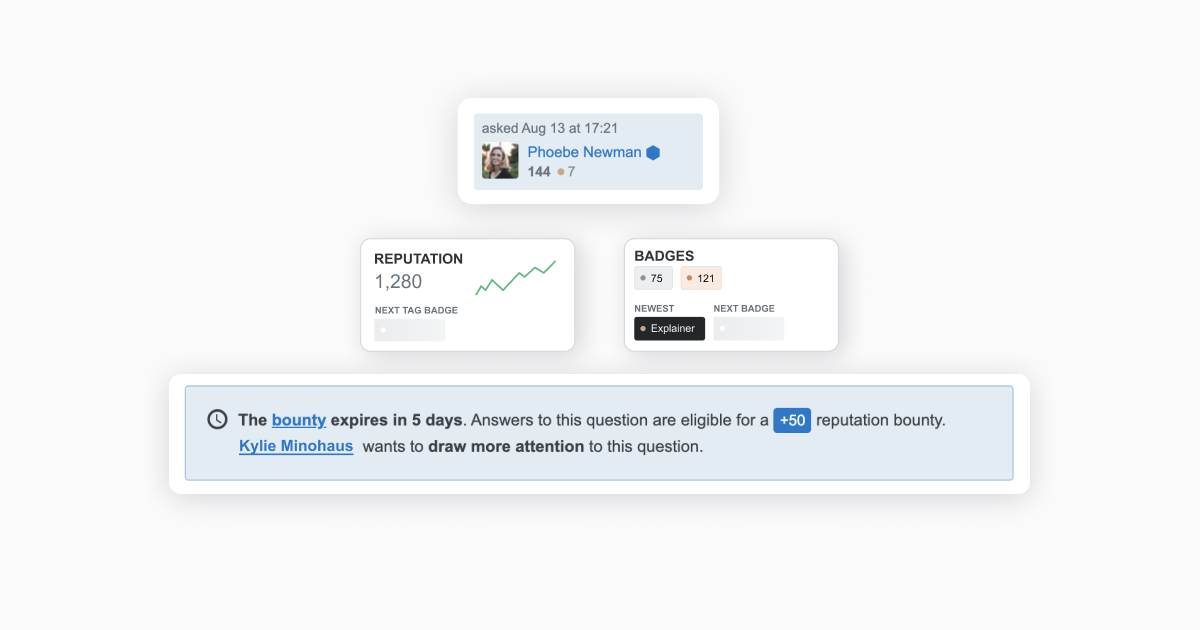 Interacting with questions and answers
One of the favorite features about Stack Overflow is that everyone has a chance to voice their opinion on content. We can do this through upvotes, comments, and reactions.
Upvoting to show your appreciation
Just to the left of a question or answer, you'll see a small triangle pointing up (see image below). By clicking on this arrow, you're giving a signal that you appreciate the question asker or answerer. The more votes, the more trustworthy an answer appears - so be sure to upvote content that you find useful.
Reactions
Just below the content you'll see the option to add a reaction through emojis. This doesn't give any indication of trustworthiness per se, but it's a fun way to show your colleagues support and encourage more interaction with the platform.
Comments
We found that adding the option for comments to both questions and answers helps to bring more context and a deeper understanding of problems and solutions. If you want clarity about the content, simply drop a comment.
Accepting answers
Did someone respond to a question and you find it satisfactory? Click on the check mark just to the left of the answer to show that you've accepted it.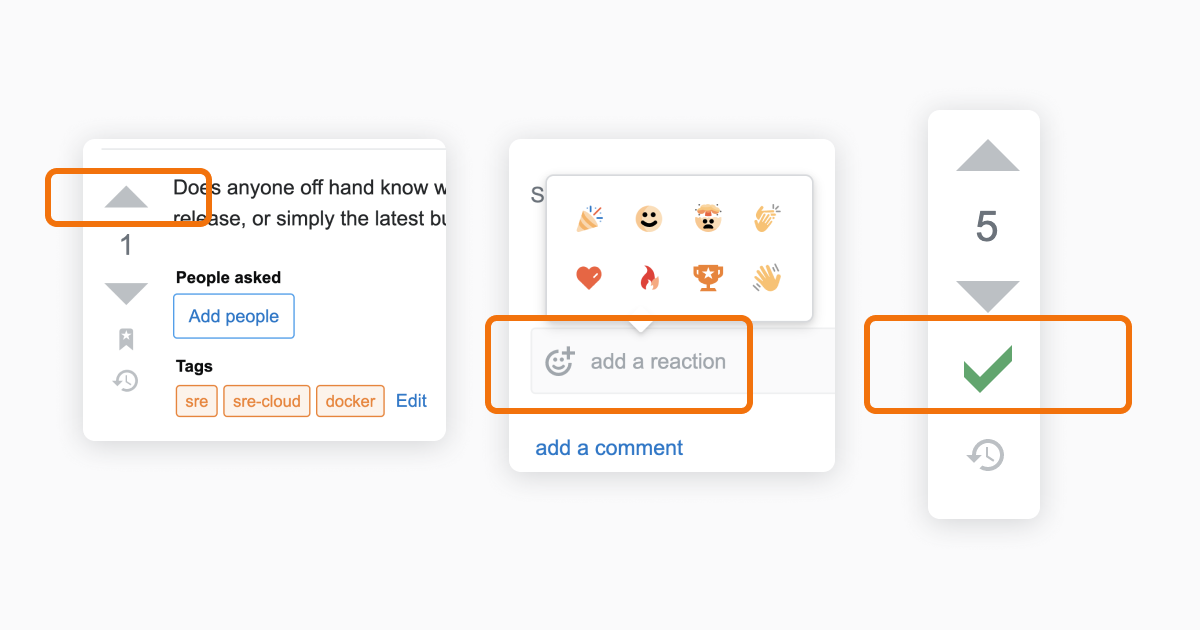 Using the chat integrations
Finding information within your workflow is easier than ever with our Slack and Microsoft Teams integrations. Please work with your Admin to add the Stack Overflow for Teams app to your workspace. You can share this documentation with them.
For the Slack integration
There are various ways that you can find information, share wisdom, or suggest new content with Slack and Stack Overflow for Teams.
Ask a question straight from Slack
Type in the command "/stack ask" in a channel or message and you'll see a modal pop up within Slack (see below). You can then input all of the information needed to ask a question within Teams via Slack.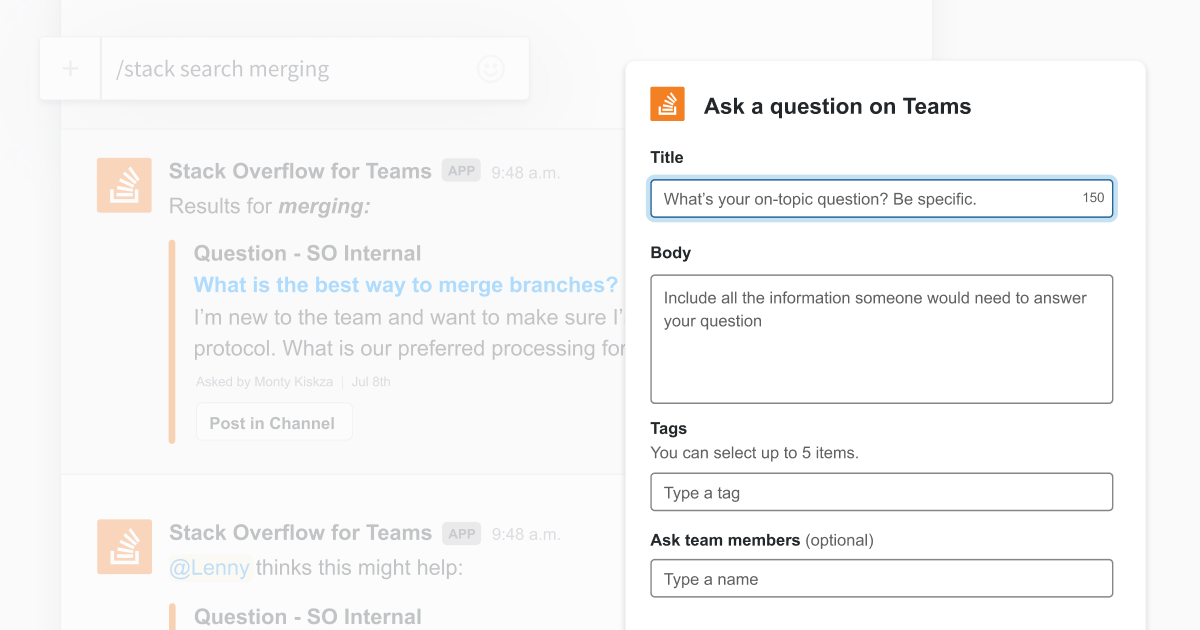 Search from Slack
You can also search for an answer by using /stack search + your search term. This will retrieve all relative content.
Suggesting from Slack
Have some colleagues that are sharing information within Slack that you'd like to retain for later use? Suggest that they capture that as a new piece of information within Teams by clicking the hamburger button (the three dots to the right of the message) and choosing "Ask on Teams." This will prompt your teammate to add the question to Teams.
Need some help?
Not sure what command to use? Simply type in /stack help in your Slack message and you'll get this handy guide: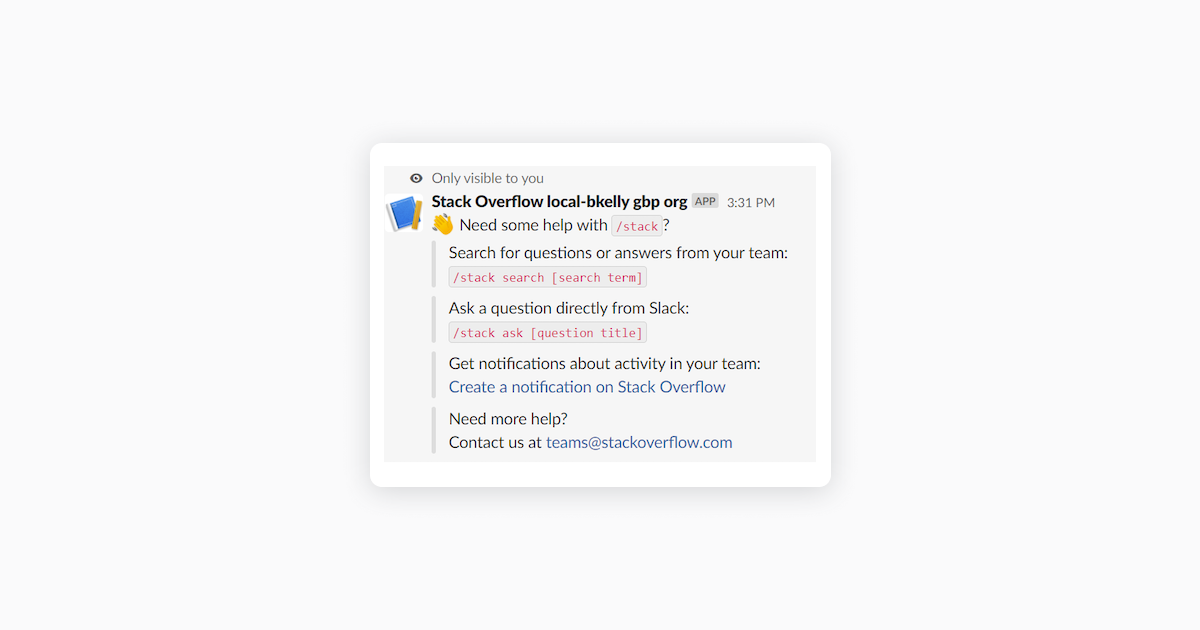 Organizing information with Collections
One thing we created to make our lives easier last year was the ability to group content together into Collections. You can add Questions, Answers, and Articles to a single Collection for easy finding and sharing. We use Collections for new teammate onboarding as well as keeping product information within reach.
You'll see the Collections tab on your left-hand side.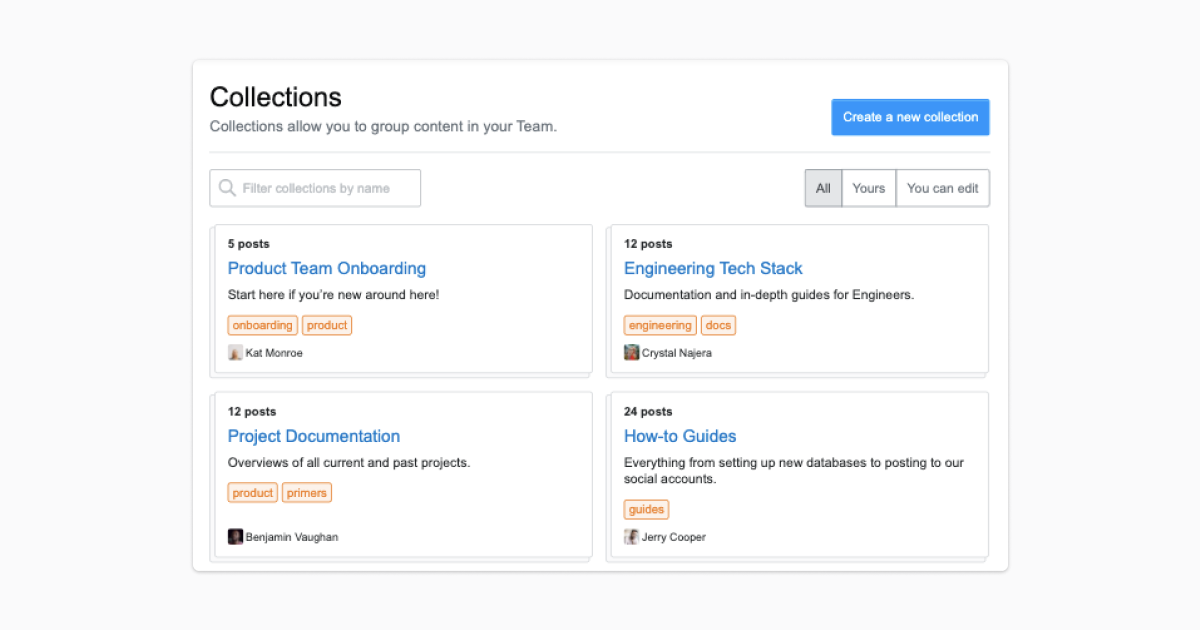 What if I need help?
We have help documentation right here if you want to learn how the platform works.
If you have questions that are specific to your team and how you should use the platform, please reach out to your administrator.