Important notes about pinning questions
Only Admins of a collective can pin questions.
A maximum of two questions can be pinned on your Collectives™ page.
To keep content fresh, pinned questions will be unpinned after 4 weeks. The Admin that pinned the question will receive a notification when the content is unpinned. Questions can be repinned.
How to pin a question
1. Navigate to the question in your Collective that you would like to pin and select "Pin".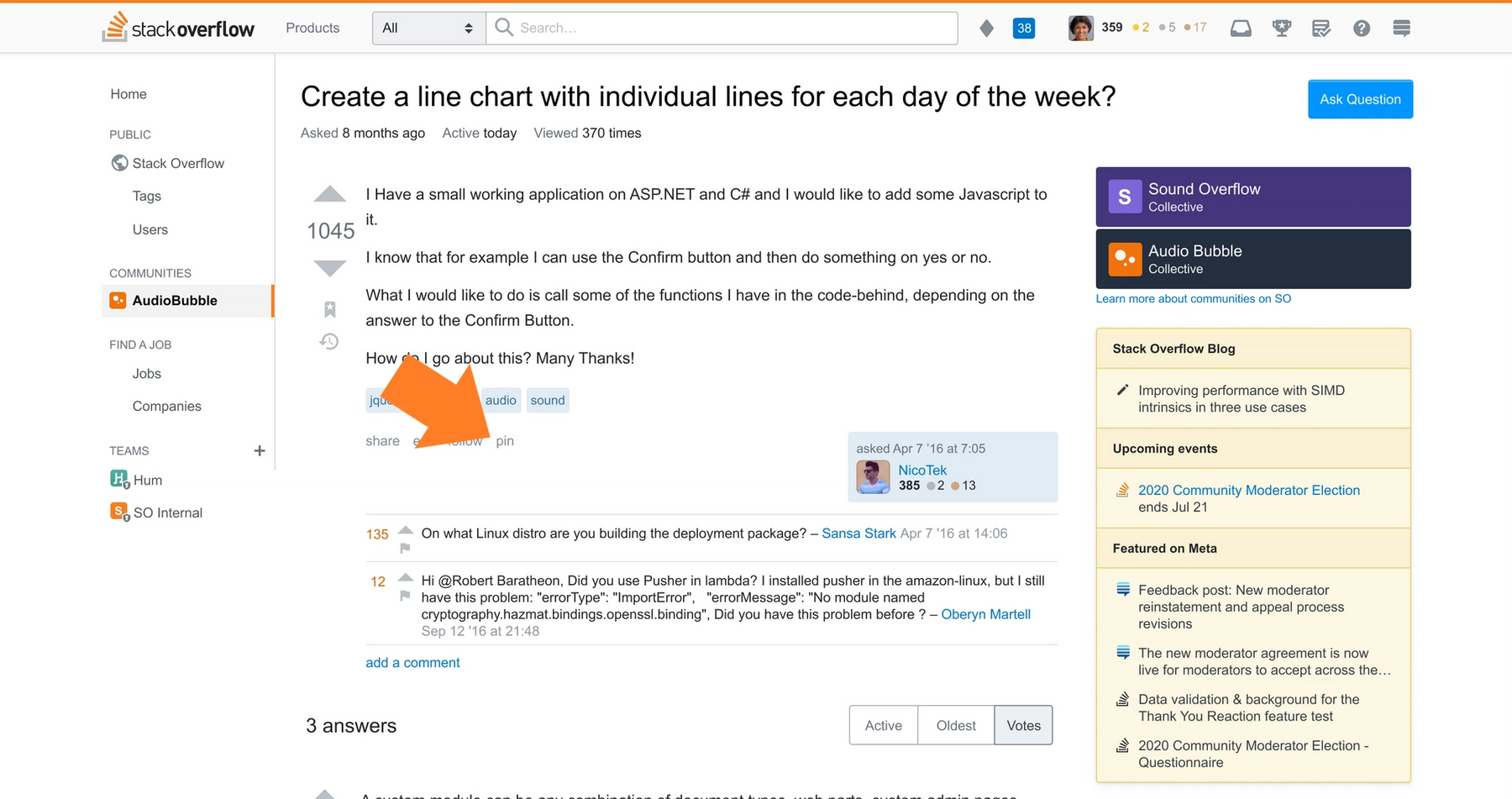 2. Select "Pin post."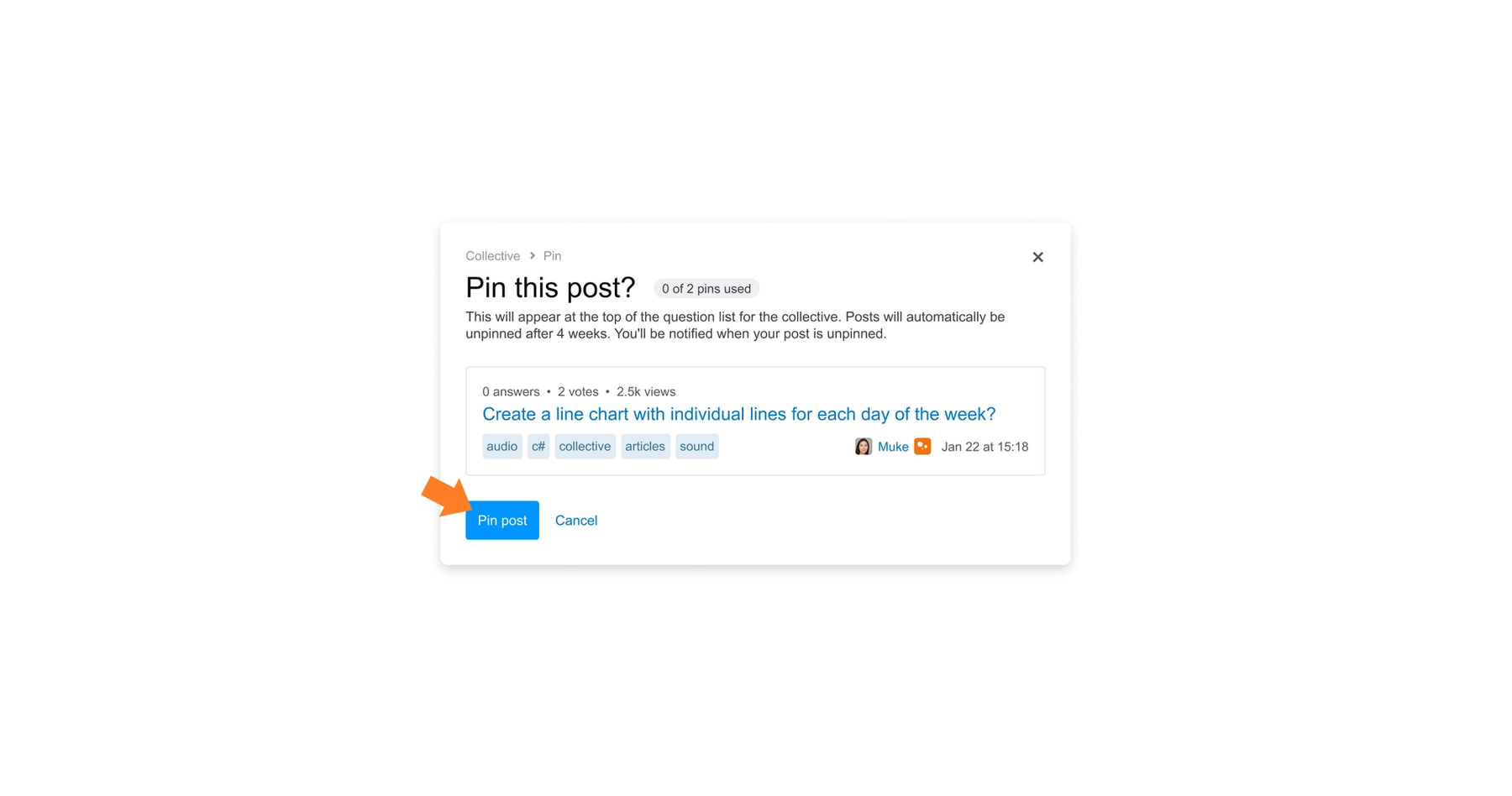 If two questions are already pinned, you'll be prompted to select which one to replace.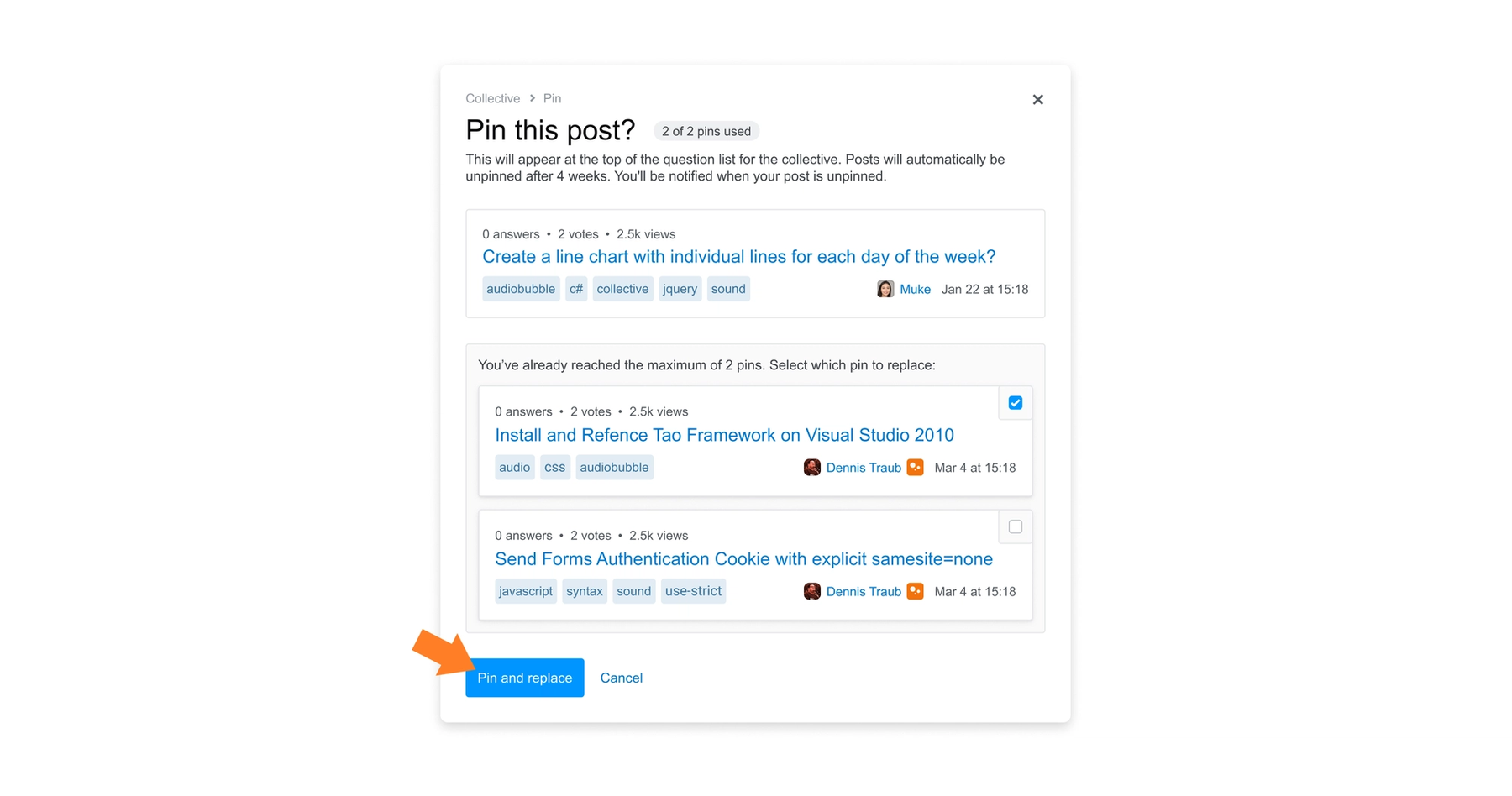 3. The question is now pinned.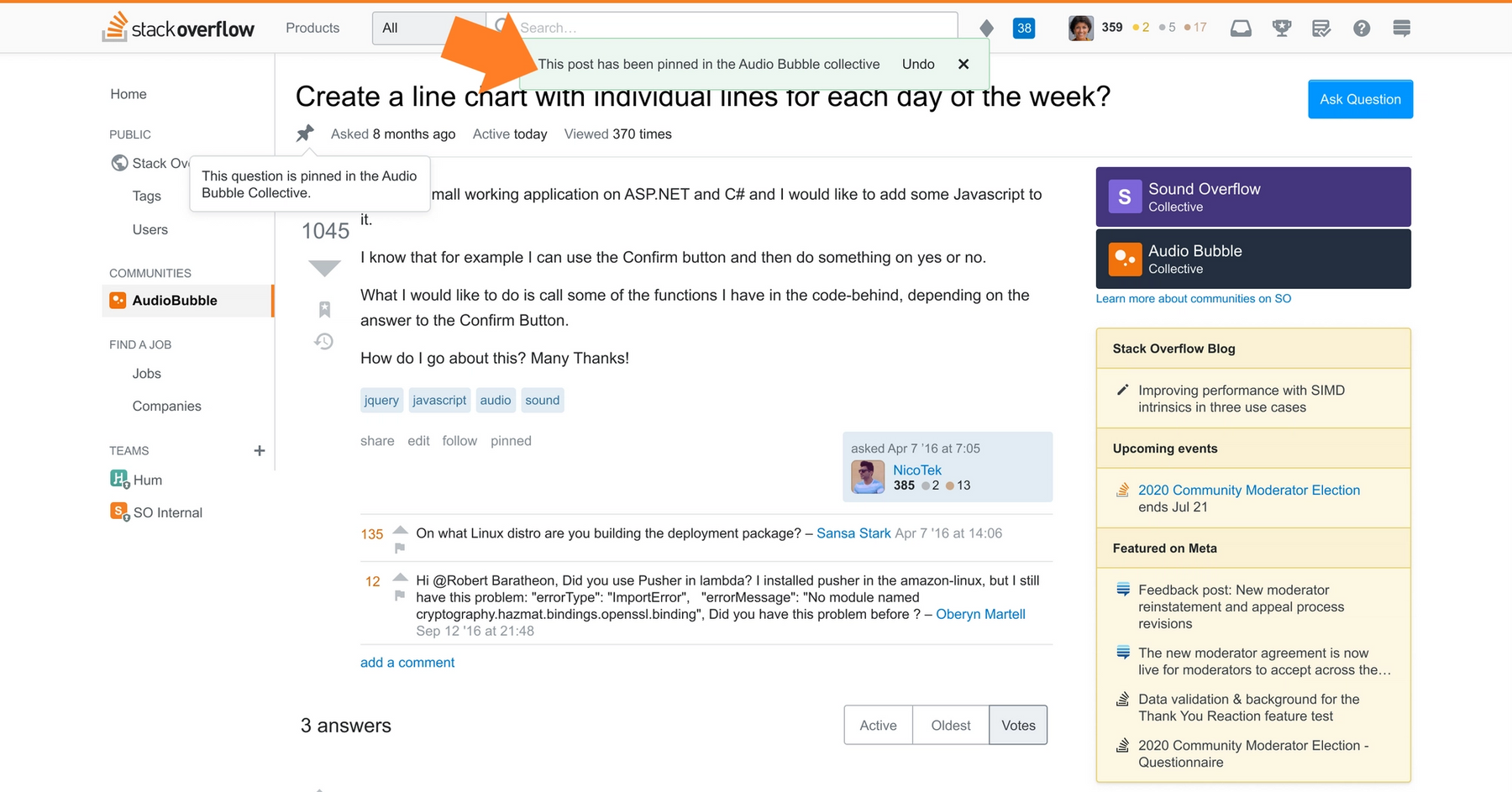 4. Go to your Collectives page. You'll see the pinned question at the top of the page.
If the pinned questions includes a Recommend Answer or an answer by a Recognized Member, those will be automatically displayed.