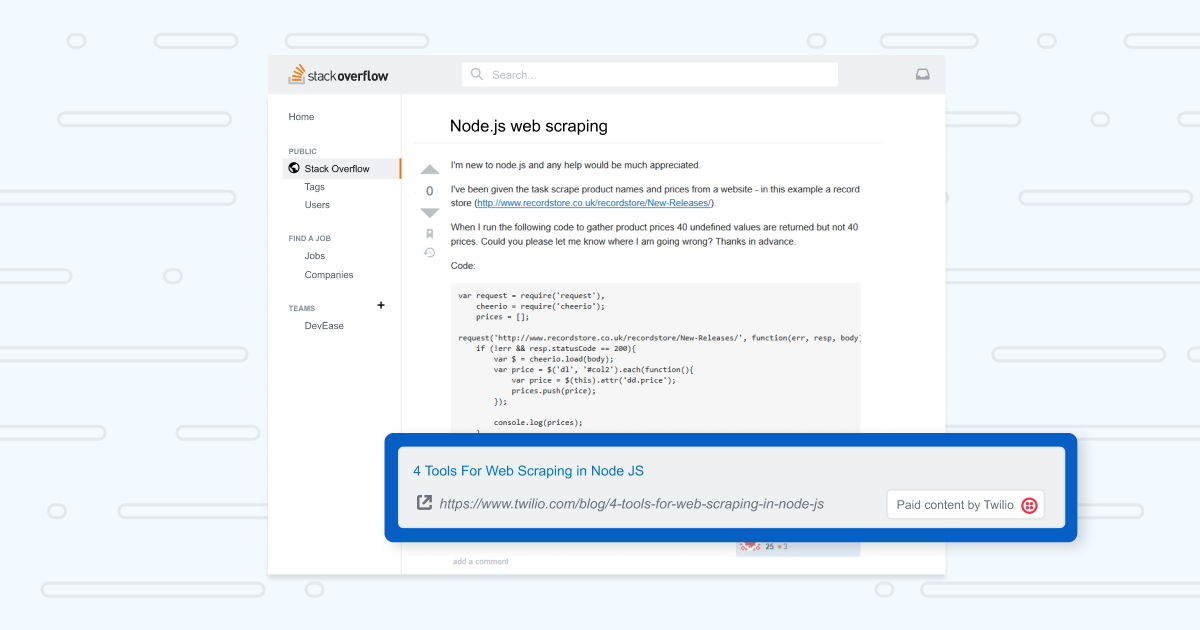 Your team invests hours developing laser-focused technical and support content and you've published on your blog, emailed to customers and prospects, and posted on your social media channels. But how can you get it into the hands of an even wider audience of developers?
When we asked our developer community what they do when they're stuck on a problem, more than 52% of them said they watch help and tutorial videos. That's when we knew that we're in a unique position to extend content reach by bringing it directly to developers and technologists at the moment they need it.
We created an ungated content distribution solution that helps position documentation, videos, tutorials and other assets across Stack Overflow and technical Stack Exchange sites. This native content syndication solution is called Direct-to-Developers, and it's a cost-effective way to generate new, qualified traffic for technical content. By matching your content with user questions on Stack Overflow, you can reach developers who are actively looking for exactly the kind of content you're producing.
Here's how how Direct-to-Developers works:
We scan all your technical content and documentation, such as tutorials, videos, white papers and blogs.
We map questions on Stack Overflow to specific pieces of your technical content and documentation.
Developers come to the question pages on Stack Overflow and see a link to your precisely matched technical content and documentation.
See an example of a Direct-to-Developers campaign Twilio ran on Stack Overflow: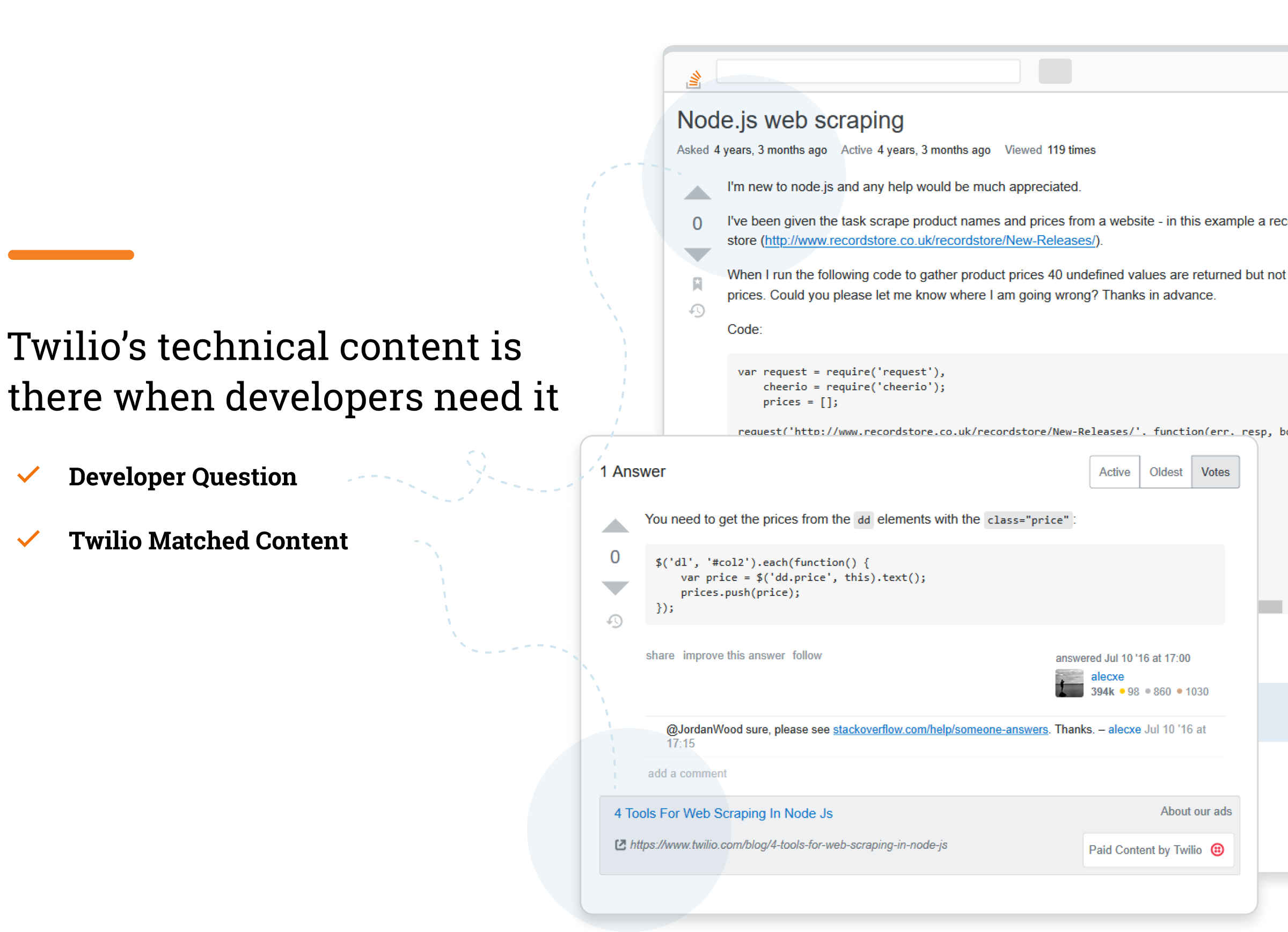 Learn how Twilio saw traffic to technical content more than double
Read the case study to find out how Twilio used Direct-to-Developers to get the attention of the technology community the right way.
Read case study