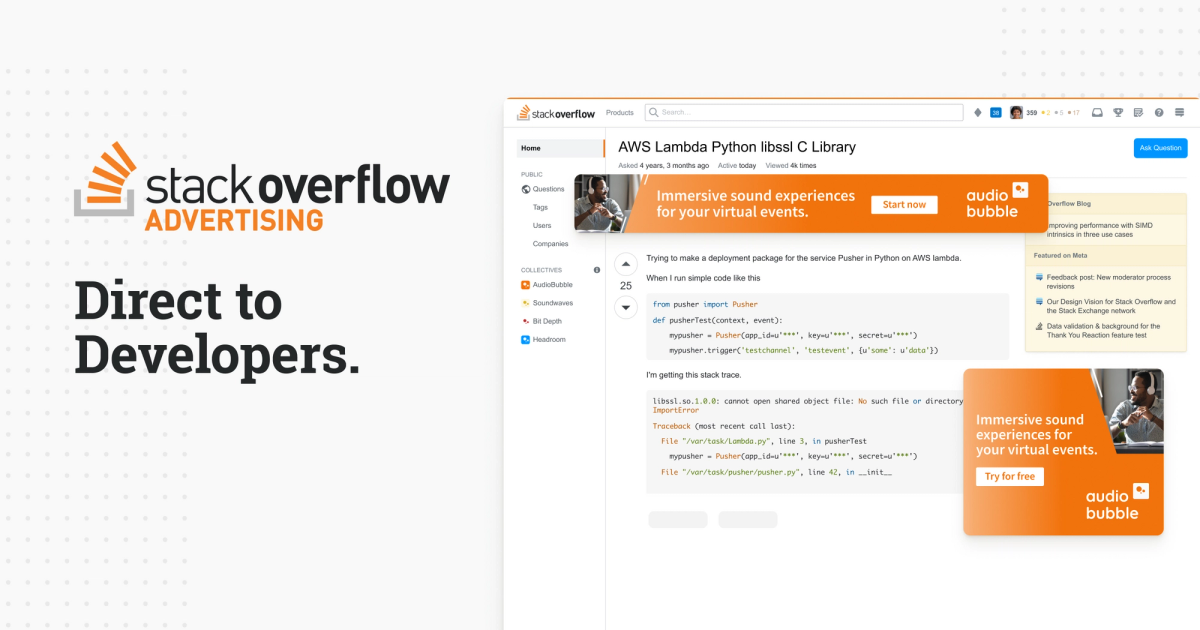 We scan all your technical content and documentation (tutorials, videos, white papers, blogs).
We map questions on Stack Overflow to specific pieces of your technical content and documentation.
When developers come to question pages on Stack Overflow, a link to your precisely matched technical content and documentation is right there for them.
You provide the ultimate value to developers
With over 20 million questions and growing, Stack Overflow has the depth to precisely map needs to your content.
The moment developers come to Stack Overflow, you know they are facing a programming challenge.
You've built trust by anticipating their needs and making them smarter.
Directing them, at that critical moment, to your technical content and documentation helps them find solutions and get back to building.
And you've reduced your risk of churn by reducing developer frustration.
Direct to Developers specs
Requires more than 200 pieces of technical content.
728x90 banner (desktop only).
Mid-page leaderboard on question pages.
Priced on CPC basis.
Learn more about Stack Overflow Advertising
Learn how you can drive awareness, engagement, and demand for your brand among developers and technologists.
Learn more