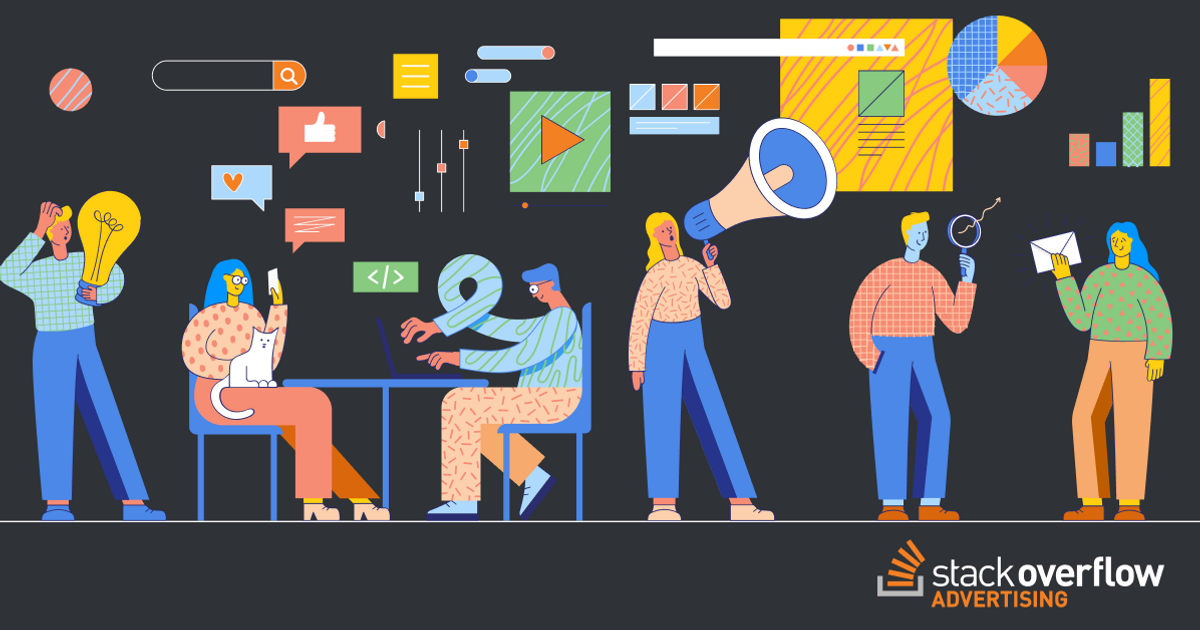 A 24-hour high impact campaign lifts the 25% SOV limit for a single day and allows you to purchase as much of the available inventory as your budget allows. Ideal for large global releases, as well as generating renewed interest in an existing product.
How a 24-hour high impact campaign works
Decide on the site: Stack Overflow or any one of the 24 Stack Exchange Network sites.
Decide on the reach: Global or country specific. Topic Tag targeted or untargeted. Frequency cap or no frequency cap.
Decide on the day: Coordinate with product launch day or select another day in the month.
Pricing and SOV
The pricing of a 24-hour high impact campaign is based on reach. A global campaign with no targeting or frequency cap will cost significantly more than a campaign targeting a single country, for a specific technology, with a frequency cap of one.
Your budget and timing will determine the final campaign share of voice (SOV). An unlimited budget and selecting a date that is 6+ months out could deliver close to 100% SOV.
Best practices
Plan ahead: Only two (2) 24-hour high impact campaigns are available every month. First come, first serve.
Have a strong call-to-action: Given the short flight of your campaign, a strong CTA is essential to maximize your impact.
Keep up the momentum: Plan a longer term campaign to increase, then maintain awareness. Remember, consistency is king.
Learn more about Stack Overflow Advertising
Learn how you can drive awareness, engagement, and demand for your brand among developers and technologists.
Learn more