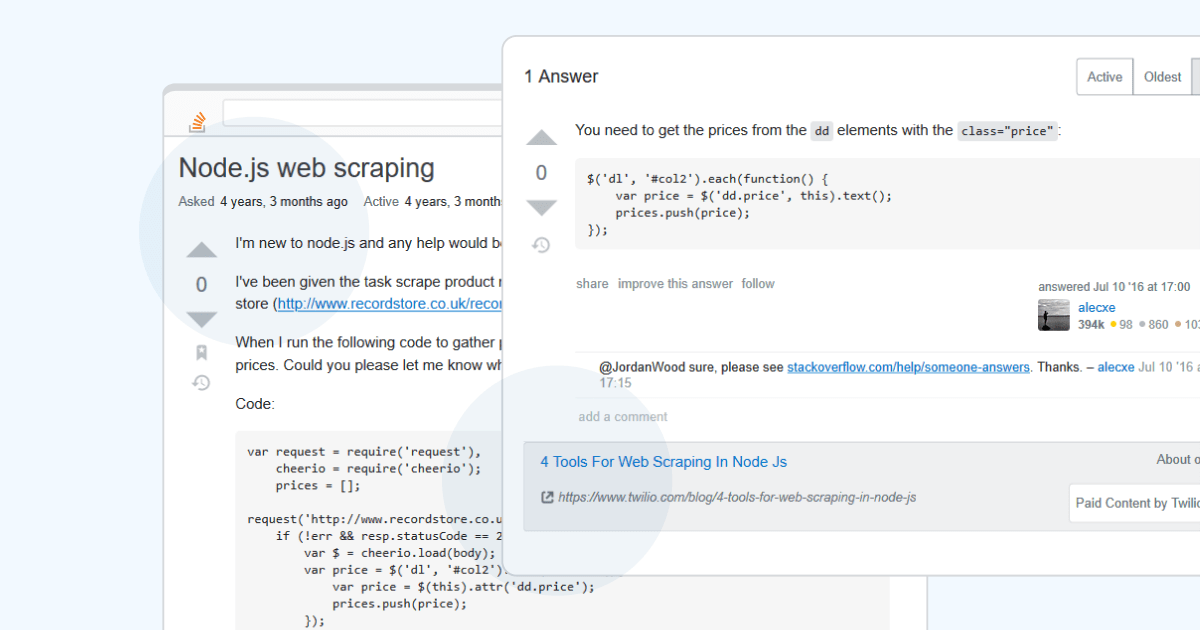 Where to Promote Content to a Developer and Technical Audience
Imagine that you've spent weeks creating a blog post that was well-researched and provides incredible value to developers and the technical community. Now, imagine that you've published it and the engagement numbers you're seeing are low. Your blog post might be incredible, but if nobody is seeing it, you've ultimately wasted your time.
For many non-technical pieces of content, marketers rely on popular social media platforms such as Facebook, LinkedIn, and Twitter to increase exposure to the right audience. The problem is that developers don't visit these sites nearly as often you'd imagine. Instead, they spend their free time on sites like Stack Overflow, Reddit, and GitHub to commiserate with their peers.
By listening and monitoring conversations that developers are having on these sites, you can easily uncover not only their perceptions of your product or service, but also interesting angles and topics that can fuel your content development strategy.
These sites are also the ideal platforms to promote your content. For example, Stack Overflow's Direct-to-Developer ads take your content (technical documentation, tutorials, whitepapers, or video content) and can match it to relevant Q&A topics on the site. Not only does this deliver immediate value to the types of programmers you want your content to reach, but it also improves your brand's reputation in the developer and technical community.
Want more best practices on content marketing for the developer and the technical community? Download our eBook, "Content Marketing Strategies for a Technical Audience".