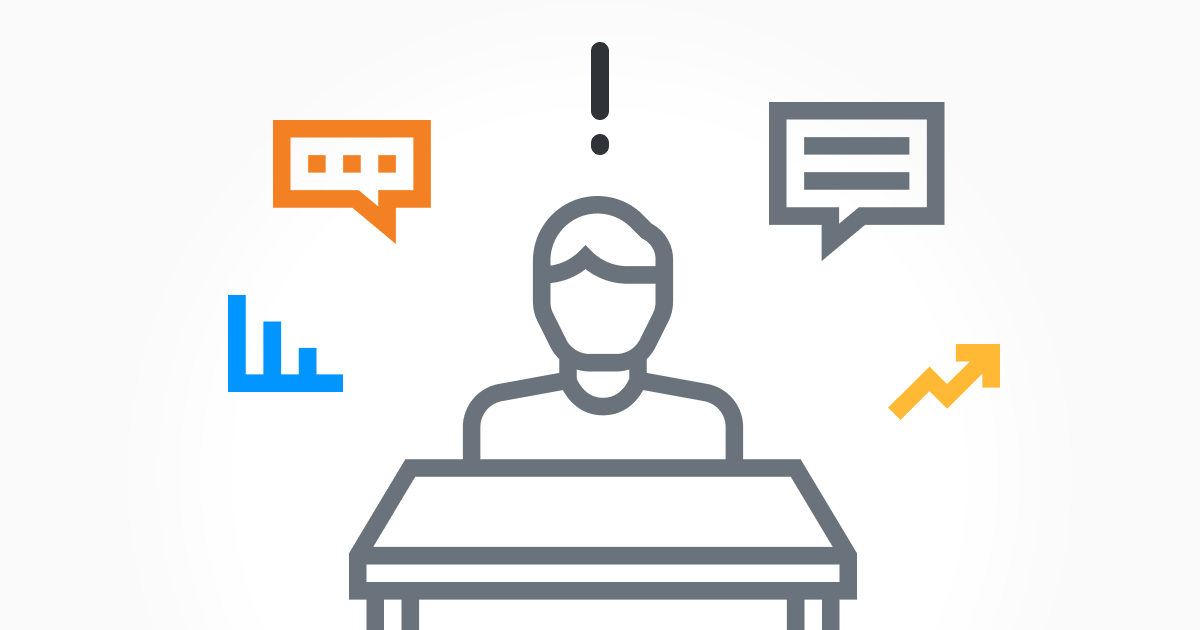 The demand for digital services is higher than ever, and many organizations are navigating scalability challenges as a result. At the center of this friction is the ability to respond to expanding streams of customer requests.
Like many digital-first organizations, Stack Overflow has a product support team that helps customers troubleshoot technical issues. To measure success, our product support team tracks two metrics: response time and resolution time. Our own product, Stack Overflow for Teams, helps us steadily and continually improve these two metrics as our customer base grows each year.
Stack Overflow for Teams helps our product support team stay aligned with each other on a human level while maintaining focus towards these core KPIs. Here's a look into how we do it.
The challenge
Over the last four months, we've onboarded 86 customers to our Stack Overflow for Teams product line. An expectation for continuous coverage is a core part of our product value proposition.
That means we've been rapidly scaling our product support team as well. Our product support team consists of 13 people across five time zones in North America, Europe, and the United Kingdom. Combined, the team handles 450 customer support requests per month. Stack Overflow helps empower a small team to manage requests at scale.
"We have a giant inbox of support requests with tasks assigned to us throughout the day," explains Grace Note, Support Engineer at Stack Overflow, who has been with the company for 11 years — before Teams launched as a product. "We offer 24/7 weekday coverage and weekend on-call coverage,  filtering requests based on our skill sets."
This coverage requires a high degree of context-switching between responsibilities, depending on what the day brings.
"I'd say 40-50% of my day is spent reviewing and responding to support tickets — it's a lot of troubleshooting," explains Hannah Schepers, Senior Support Analyst at Stack Overflow. "You never know what you're going to get."
With this lack of predictability, it's tough to balance speed, creativity, and efficiency.  There's an expectation for the humans on the team to always have a quick solution for a customer's issue — something that would be impossible to achieve without a knowledge-sharing system in place.
The solution
Similar to a sports team, product support at Stack Overflow is about well-defined coordination, structured handoffs, and the ability to ask for help when needed. "For instance, everyone on the team helps create playbooks — a defined set of workflows and instructions — for all of the big topics that come up in customer contexts, like SSO setup, Microsoft Teams integrations, etc.," explains Schepers.
These playbooks are especially important for onboarding team members, reinforcing best practices, and reducing wasted efforts. That means, on day one, new hires can feel empowered to start tackling ticket requests — and anyone on the team has the ability to provide coverage to one another. The product support team maintains these playbooks entirely within Stack Overflow for Teams, alongside all of the other knowledge that both new and veteran support agents need to do their jobs.
"Before this feature was available in Stack Overflow, we created these playbooks using Google Docs, which wasn't the optimal interface for us," says Schepers. "It was an issue because someone would be new to the team and not necessarily know about the documentation. Also, it was unclear who would update it. The Stack Overflow for Teams interface brings clarity to potential confusion."
Rather than requiring centralized management, the playbooks operate similarly to an open-source project, written as collections of articles, with everyone on the product team adding content and documenting edits to ensure information remains up-to-date. Everyone is able to access and collaborate around a shared knowledge foundation in one central place.Beyond the playbooks, Stack Overflow for Teams provides everyone on the product support team with a range of tools that fit with everyone's unique skills and personalities. It's about adapting to the unique ways that people think, respond to challenges, and work as individuals.
"My favorite feature is Collections," says Wharton. "I can create groups based on Articles and questions. I also like the tagging functionality to quickly find answers based on the specific topic."By keeping team members on the same page, Stack Overflow reduces wasted time and effort. It's about creating a shared knowledge space for team members to find answers instead of answering the same questions over and over again."I use Stack Overflow the way it's always been used: to ask and answer questions. I visit the home and Questions pages while keeping an eye on tags that are important to monitor," Note shares.With Stack Overflow for Teams, our product support team can continually capture answers to any new  questions while building a robust, practical knowledge database along the way.Based on this foundation, our product support team has been able to build up a library of helpful knowledge to answer repeat customer questions such as "how to set up single sign-on (SSO) for Google" or "how to integrate with Microsoft Teams." With a living encyclopedia of solutions for both edge cases and core issues, customers receive an impeccable product support experience, regardless of their industry, size, or tech stack.
The outcome
Over the past three years, our product support team at Stack Overflow has seen a 17% increase in customer satisfaction that correlates with a 58% increase in speed to issue resolution. Behind the story of these metrics and achievements is a product support team where everyone feels empowered to step into their full problem-solving and process-building potential. Most importantly, we've created a culture where work is enjoyable rather than stressful."I've never worked in a company that collaborates as well as Stack," says Wharton.When new people join the team, this collaborative mindset is instant, with almost no learning curve."Of course I've used tools like Microsoft and SharePoint in the past — but these naturally create silos," Wharton elaborates.Stack Overflow for Teams has become a true collaborative support hub that empowers forward momentum. Everyone feels confident in their decision-making while knowing that they can lean on each other for support."There's been a lot of occasions, especially with on-premises clients, where we won't have access to the environment or we can't figure something out," says Wharton. "In these cases, there are typically two or three of us working through a problem just to help each other out. Instead of asking a specific person for an answer, we'll reach out to a user group using the 'ask' feature within Stack Overflow. We'll get a couple of answers with a chain of comments — it's not uncommon that we'll have a mini conversion that leads us to an answer."
As an example, Wharton recounts a specific experience in which an on-premises customer was navigating an issue of extra database tables that they did not create.
"The issue wasn't documented, as we hadn't run into it before," says Support Engineer Susana Wharton. "But we solved the problem within the hour. Without Stack Overflow for Teams, I know it would have taken days or weeks to solve."
"The issue wasn't documented, as we hadn't run into it before, but we solved the problem within the hour. Without Stack Overflow for Teams, I know it would have taken days or weeks to solve."

—
Susana Wharton, Support Engineer
Stack Overflow for Teams has also created more open and transparent workflows within Stack Overflow, especially for solving challenging customer escalations.
"There are some questions we need answered that require support from the engineering teams outside of product support," explains Schepers. "Our team built up a process for managing these questions, from the ground. Before, we would hope that someone comes across and address them. We also tried giving the requests to a project manager who would assign the task to a developer. Recognizing the clunkiness of this process, we started using Stack Overflow for Teams, using the Tag feature, as part of our escalation process. It now takes two minutes to answer a question, whereas in the past it could have taken up to weeks."
As the team continues to respond to operate at a fast pace, the environment remains interpersonally supportive.
"Something that I'm really proud we do here at Stack is the anti-siloing of information," says Note. "It's the opposite of a rigid environment."