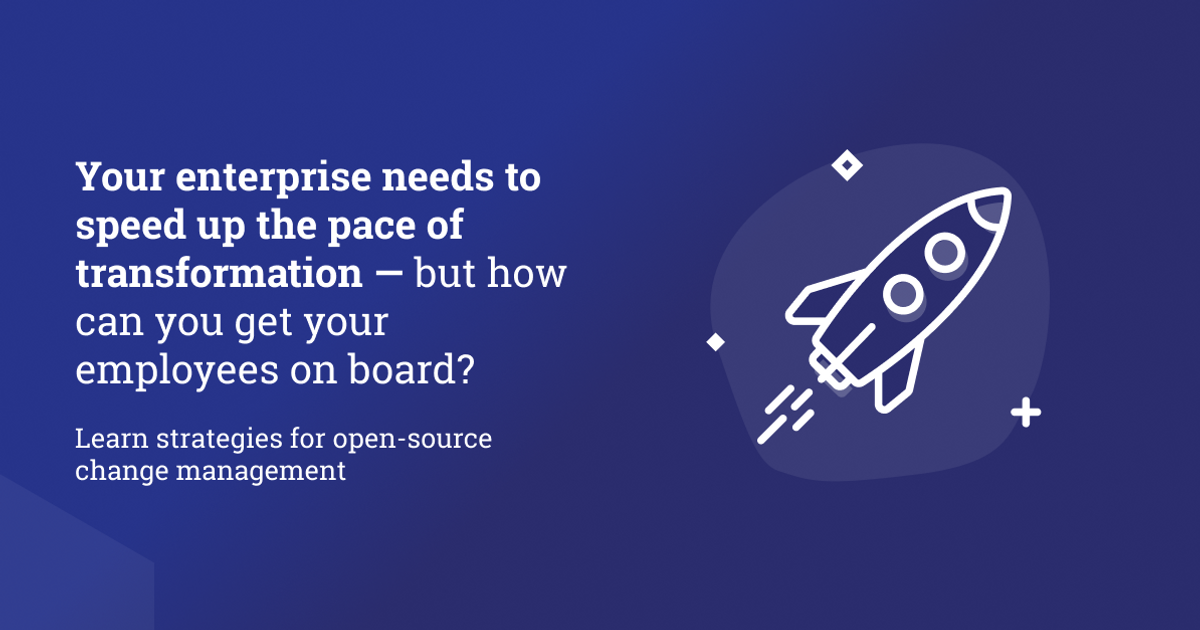 Whenever a significant change takes place within your organization, whether it's related to technology, culture, a leadership transition, or other factors, it's important to carefully plot the pace of the change and build in guidance as to how it will be adopted across the enterprise. Without widespread buy-in, any change can lead to confusion or disengagement among your team-so it's important to get the conversation going organization-wide to get employees excited about the process, even in the early stages of your initiative.
The CEB Change Readiness Survey found that most organizations (73%) are anticipating more change initiatives in the coming years than they've encountered in the past. And 62% of survey respondents say that their change management plans are largely guided by leadership from the top down.
While it might seem more efficient to let leadership take charge of your plan, managing your change strategies this way can be a disservice to your company, robbing you of the creativity and innovation that your employees could add to the mix.
Learn how and why to shift away from a top-down plan and shift to an open source change management strategy.
An open source change management strategy can increase the odds of a successful change by as much as 24%
Download full ebook