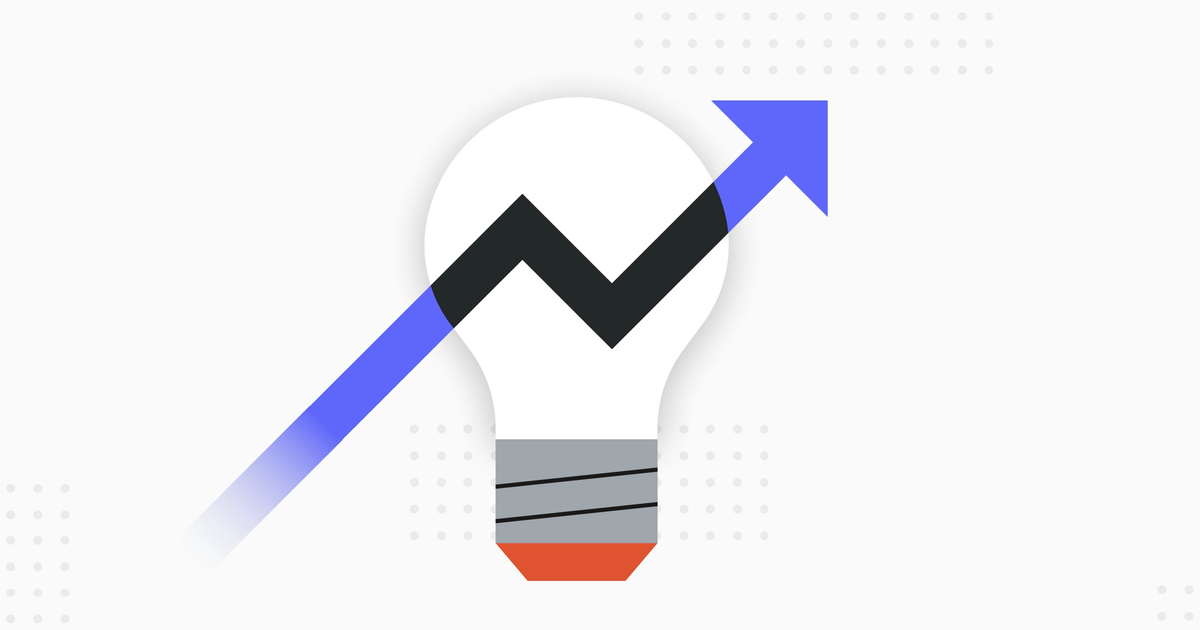 If you work at a startup or small and medium-sized business (SMB), you are likely resourceful and ready to pivot at a moment's notice. You're also probably having difficulties hiring, retaining, or onboarding talent. If this sounds like your company, you're uniquely positioned to benefit from a knowledge sharing program. It's also why adopting one may be a challenge.
We hear from engineering teams at startups and SMBs that they're concerned about dedicating time to adopting another tool or assume they are growing too quickly or too slowly to benefit from knowledge sharing. We'll share simple ways to adopt knowledge sharing best practices and the benefits of doing so, regardless of your company's size and growth rate.
You're the original knowledge sharers
Knowledge sharing puts people first, not technology. We like to think SMBs and startups are the original knowledge sharers since you value collaboration and having quality relationships with coworkers and customers alike. Research also shows that you're more likely to exchange knowledge that is tacit in nature via on-the-job learning, unlike enterprise companies that may have entire teams dedicated to documenting explicit institutional knowledge.
Comparing tacit and explicit knowledge
Tacit knowledge is difficult to write down or share verbally, and can only be learned by doing or observing (Cambridge, 2016). Explicit knowledge can be readily articulated, codified, accessed, and verbalized (Helie & Sun, 2010).
Don't let knowledge loss slow you down
Your company's size makes it easy to collaborate, but it can become a liability when employees who possess extensive tacit knowledge leave. If their wisdom isn't explicitly captured anywhere, you risk losing knowledge that is fundamental to your strategy and operations. It will also make it more difficult to learn from the past, and no one wants to make the same mistake twice.
Prevent employee burnout as you scale
Preventing roadblocks and friction for employees will help reduce burnout and turnover as you scale. For current employees, this means capturing their wisdom in a central place so new hires become productive team members more quickly. For new hires, it means connecting them to the right experts and organizational knowledge so they don't get stuck and can be self-sufficient.
The cost of turnover
According to Zippa, it costs up to 40% of an employee's base salary to hire a new employee with benefits. This cost is an investment when growing your team, but it can become problematic when backfilling employees who leave because of burnout.
Start simple to maximize adoption
By now you probably realize the value of knowledge sharing, but how do you adopt it as a practice when you have such limited time and resources? Keeping it simple helps.
If culture aligns, everything else will too
Organizational culture is a key enabler of knowledge sharing. Employees may hoard knowledge if they don't feel psychologically safe or trust that leadership supports their goals. In addition to tips from our knowledge sharing best practices, here are small things you can do.
Make knowledge sharing part of goal setting
If you use talent management software like Culture Amp or 15Five, make sharing knowledge a SMART goal (specific, measurable, attainable, relevant, and time bound). For example: "During this fiscal year, our team will document learnings for two sprint retrospectives per quarter so they're accessible to current and new engineers." When you achieve your goals and knowledge sharing becomes part of your culture as a result, it's a win-win!
Get buy-in from both generalists and specialists
Having both specialists and generalists participate in your knowledge sharing program helps ensure the right mix of knowledge is captured. Specialists and generalists approach problems differently, so together they can better anticipate questions that are likely to come up during onboarding and throughout the development lifecycle. Also, more diversity in knowledge can support business continuity in the event someone leaves the company.
Say "thanks" when knowledge is helpful
Saying "thank you" may be the last thing on your mind when working toward a deadline, but showing appreciation acknowledges that sharing knowledge takes time and may even be a vulnerable experience for some. Using a solution that offers digital ways to say thanks makes it even easier. With Stack Overflow for Teams, you can upvote a coworker's contribution to increase their reputation and recognize them as an expert in a particular domain.
Tidbits of time will lead to big wins
People may unintentionally hoard knowledge if they are strapped for time. Storing it in smaller chunks makes sharing easier. Try using a tool that allows you to capture questions and answers in the moment so they're accessible to everyone later on. You can even have your founder, CEO, or another leader at your company do ask-me-anythings (AMAs) so their knowledge is captured somewhere. Organize these questions and answers in Stack Overflow for Teams by creating an "AMA" Collection.
Let it happen naturally (with the right tools)
We know adopting another tool can feel counterproductive when you've already invested in so many to advance work in a more digital, competitive world. To speed adoption, we suggest starting with what your team already knows. In addition to familiarity, the solution should work with your team's existing toolkit. Stack Overflow for Teams integrations allow you to interact with your knowledge base from within Slack or Microsoft Teams, where you already spend time communicating with your team.
It will all pay off
The above adoption tips will help make knowledge sharing part of your team's muscle memory. After that, you'll start to see it pay off in more ways than one.
Enhance the employee experience
When an employee encounters a hurdle and can quickly reuse a solution that's already been tried and tested, it increases the return on your knowledge sharing investment long after they find an answer. Both current and new employees can be more autonomous and productive as your company scales, enabling them to spend time on stretch goals and career development.
Gain and maintain a competitive edge
In a highly competitive environment, having knowledge silos risks blocking employees from the information they need to innovate and serve customers better than your biggest competitor. When employees continually share knowledge, it encourages collaboration which translates to more innovative ideas, faster time-to-market, and ultimately happier customers.
Focus on the fun parts of onboarding
Providing the context for why you do things during onboarding takes time, especially if your role is cross-functional. Capturing this knowledge and wisdom in a central place helps get new engineers up-to-speed faster so they can start contributing to projects sooner and you can focus on the fun parts of onboarding: building relationships and learning new perspectives.
You've got the expertise, let's capture it together
You're nimble and move fast, so your knowledge sharing and collaboration platform should too. With Stack Overflow for Teams you have the flexibility to capture your team's wisdom and experiences at your own pace. When your team can find the knowledge and answers they need, they can overcome new challenges that arise as your company scales and evolves.
The Total Economic Impact™ of Stack Overflow for Teams
Customers that adopt Stack Overflow for Teams achieve up to a 191% return on their investment due to time saved from employees finding and providing knowledge and faster time-to-proficiency for new hires.
Download the Forrester study to learn more