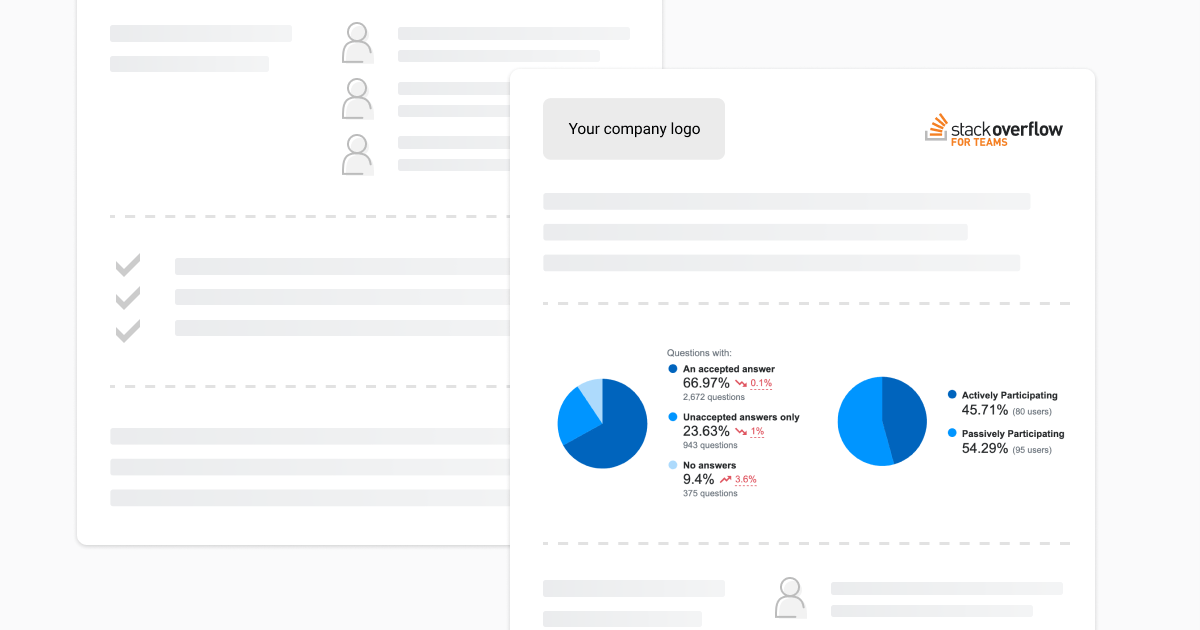 Introduction
This is your go-to template to drive awareness and adoption within your Team - in newsletter format. Typically sent by a Community Manager or champion, this newsletter can help to get your people active on Teams.
While this template has multiple sections that could be included, you should choose the sections that make the most sense to your specific goals and objectives.
Voice and Tone
As a Teams admin, your organization has its own culture and tone of voice guidelines.
Consider factors like writing style, grammar and mechanics, and even specific punctuation and formatting.
Do you want to use images, infographics or other visual representations within the newsletter? These decisions can also impact the overall tone of the end result.
Key Sections - Summary
Section 1 Short introduction: set the tone, preview what's to come
Section 2 Quantitative summaries: statistics, measurable outcomes, and other numbers that help paint a picture of recent or long-term impacts
Section 3 Community updates: member shoutouts, upcoming events, and other community highlights
Section 4 Product updates: new features, product roadmaps, and product-related announcements
Section 5 Before the sign-off: a look ahead, audience asks, surveys, volunteer requests, and reminders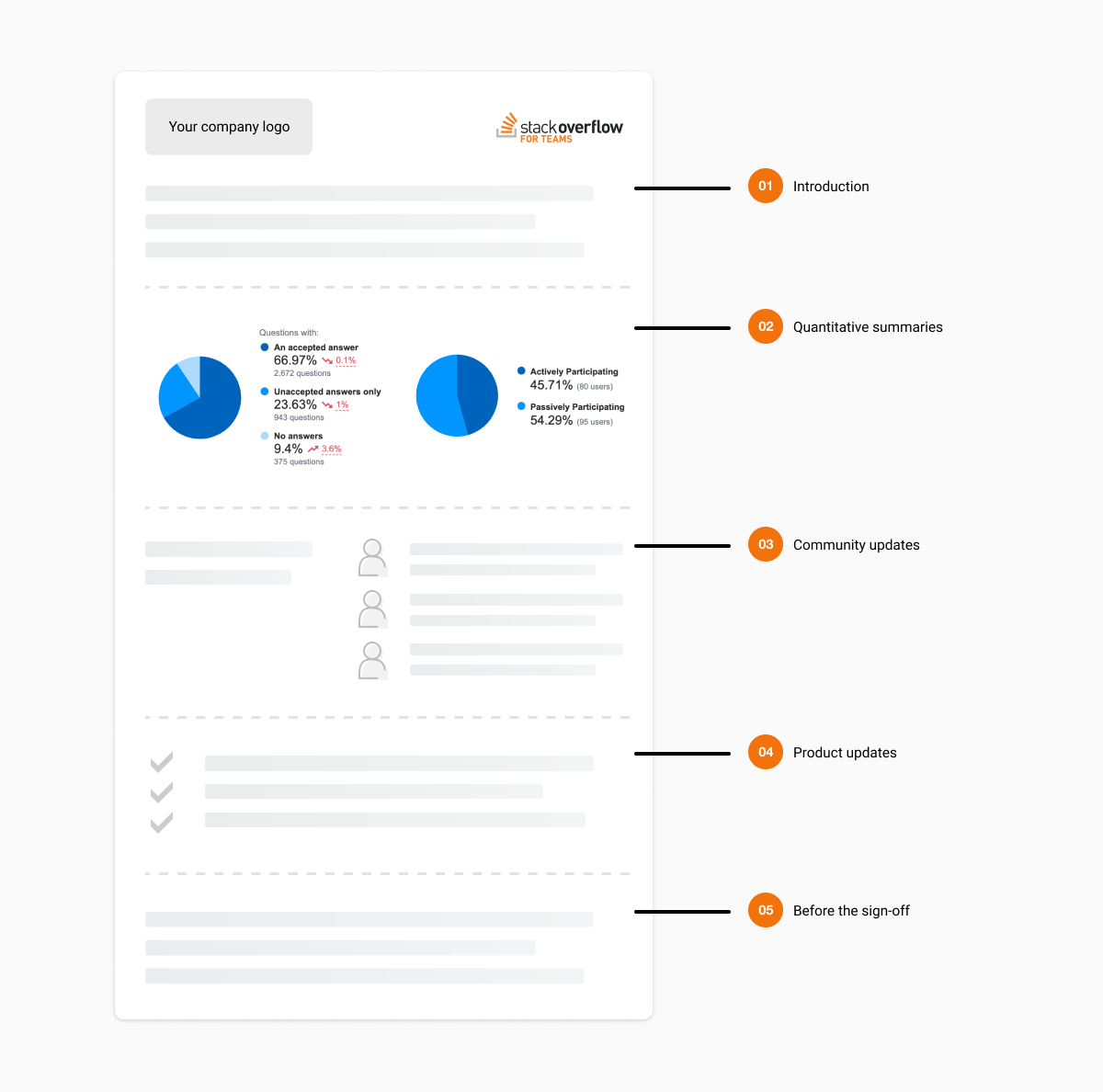 Key Sections - Details
Section 1: Introduction
This section is designed to grab the reader's attention. It sets the tone for the rest of the newsletter, and indicates what lies ahead. The introduction should be a concise and friendly welcome. The tone and style should be consistent with the rest of the newsletter.
Section 2: Quantitative Summaries
This section is designed to tell a story through numbers. Did you recently double your ROI, 10x your user-base or save dozens of hours through active tagging and engaged Q&As? Eye-catching, punchy statistics can help to summarize a business case or success story. What's happening on Teams that's making a difference to your business?
It also may help to provide a short narrative that adds additional context before sharing statistics and numbers. What message do you want to convey? You might want to include period-to-date statistics or life-to-date statistics that showcase the current state of the community.
These stats might include:
Community usage statistics (members, searches, Q&A)
Section 3: Community updates
Stack Overflow for Teams exists to foster community. This crucial section can be used to draw attention to anything positive and collaborative happening within your community. For example, you might highlight:
New members or user departments
Leading SMEs
Engaged members
Interesting questions, answers or content contributions
Community contributions and ambassadors
Announcements
Past or future events
Section 4: Product updates
This section is an opportunity to highlight product-led news. What new features are you excited about? What are the near-term and long-term plans on the product roadmap? What are your product, engineering, or marketing teams excited about? This section is also a handy place for demonstrating specific uses of a key feature.
Section 5: Before the sign-off
This section is the final place to summarize, recap, or make requests of your audience. Is something coming up that you want to highlight? Do you need volunteers, or have other requests for the community? Any final reminders before you say goodbye? Those go here.
Using the Stack Overflow logo
Feel free to use our logo in your newsletter. You can find the logo for Stack Overflow and Stack Overflow for Teams available for download on our design site.
Ready to create your own?
Follow our template to help guide you through your first newsletter.
Open Google Doc
Make a copy or download as a PDF.