The DevOps Handbook Companion Guide
Download the companion guide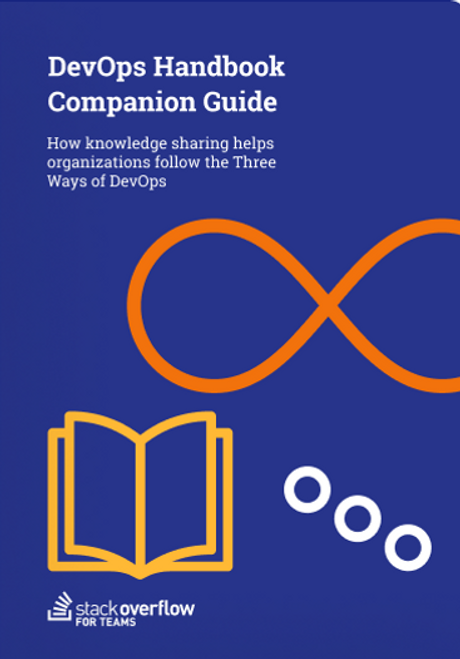 The DevOps Handbook Companion Guide
Gene Kim refers to the principles underpinning DevOps as the Three Ways - Flow, Feedback, and Continual Learning and Experimentation.
In this companion guide to the popular The DevOps Handbook, we explore how the right approach to knowledge sharing and collaboration supports the Three Ways of DevOps and enhances your business outcomes.
The fast, seamless flow of work from development to operations (The First Way).
Rapid feedback to increase software quality, reliability, and safety (The Second Way).
The continual creation of individual and collective knowledge to produce value faster and at a lower cost (The Third Way).
Download the companion guide to learn how to enhance your DevOps practice with a continual learning and knowledge sharing culture.