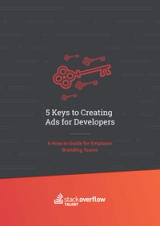 5 Keys to Creating Ads for Developers, A How-to Guide for Employer Branding teams
Access the eBook now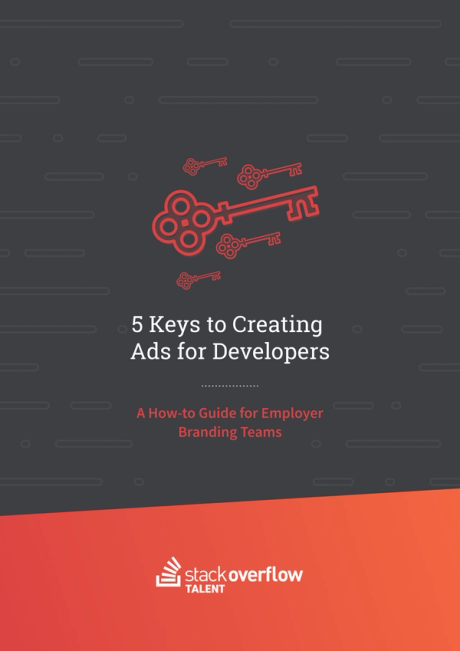 5 Keys to Creating Ads for Developers, A How-to Guide for Employer Branding teams
Your company offers an incredible opportunity for software developers to grow their careers, and your job is to showcase it. But programmers can be a challenging and unique audience to reach. If you're not careful in your approach to ad copy and design, you'll likely be disappointed in the outcomes of your developer employer branding campaigns.
What are the subtle differences between compelling developer content and tactics that fall flat?
How is growing awareness of your employer brand unique to developers?
What do you need to do to grab a programmer's attention?
The answers to all of those questions are much more straightforward than you might have thought, and we created this guide to help answer them for you.
Discover the five keys to creating online ads that resonate with developers.