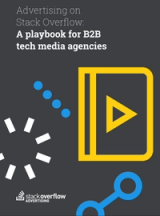 Advertising on Stack Overflow: A playbook for B2B tech media agencies
Get the eBook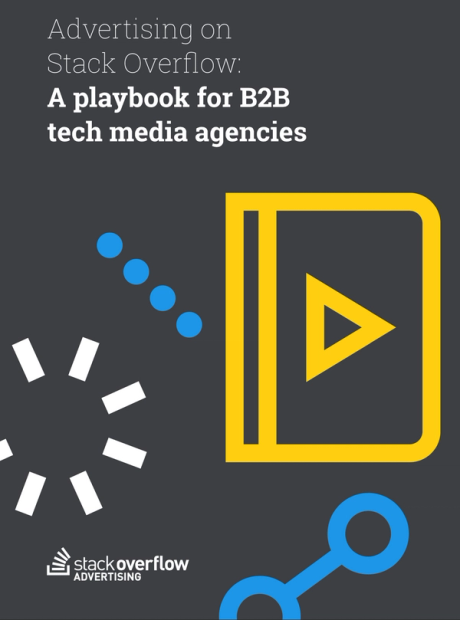 Advertising on Stack Overflow: A playbook for B2B tech media agencies
Stack Overflow is a community-based digital space where technology professionals find and contribute to a global knowledge base of technical solutions. Every month, our public platform serves 100 million people across Stackoverflow.com and our 62 Technical Exchange sites, which makes it one of the 100 most popular websites in the world.
Stack Overflow Advertising provides agencies with a highly relevant and brand safe environment to engage with this technical community.
However, developers aren't always the easiest audience to market to. Luckily, we know developers, so we put together this eBook to share the essential rules for reaching developers.
In this guide, we'll cover:
What the Stack Overflow audience looks like
How to reach developers on Stack Overflow
The Stack Overflow Advertising portfolio